On golden hares (2018)
On golden hares was a new compositional discovery for Matthews as she has been playing and recording the organ in the Walloner church, Magdeburg whilst in residence in this extraordinary city.  After two periods of assault that completely destroyed it, a wide range of architecture from early Gothic to socialist to present day now stands side by side, providing homes and spaces across a small area to widely diverse and visible communities. Tourists and the river Elbe river add to the mix and so Matthews has mapping her outcomes to the different streets,  highlighting and responding to the shifting contexts. The resulting composition is minimal then lush, open to give you space to hear then demanding to colour your ride, frequencies harmonising then conflicting as they float and bounce from the sonic bike as you ride. Look up.  You might also hear an animal passing by.

On golden hares is a commission from the Kunstmuseum Kloster Unser Lieben Frauen  for  Ambitus, Art and Music today, with the special addition that five new sonic bikes have been made to remain in Magdeburg for future projects. Keep in touch.
On golden hares previewed on 11.08.18, 3-6pm Kunstmuseum, Germany.

VISIT  the Kunstmuseum to go ride the work for free form now;  further  DETAILS
BLOG ~ read about the making of  On golden hares in our blog #on-golden-hares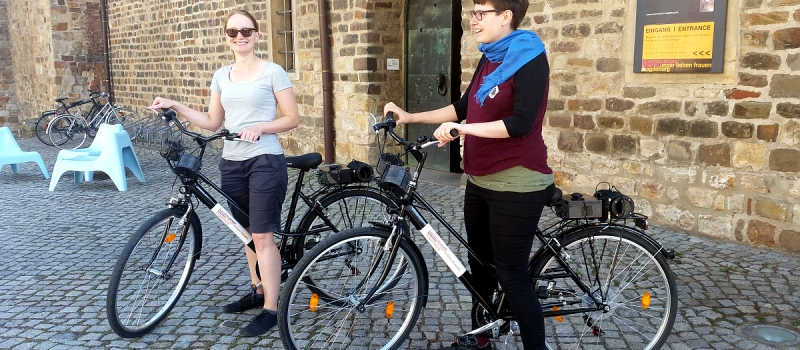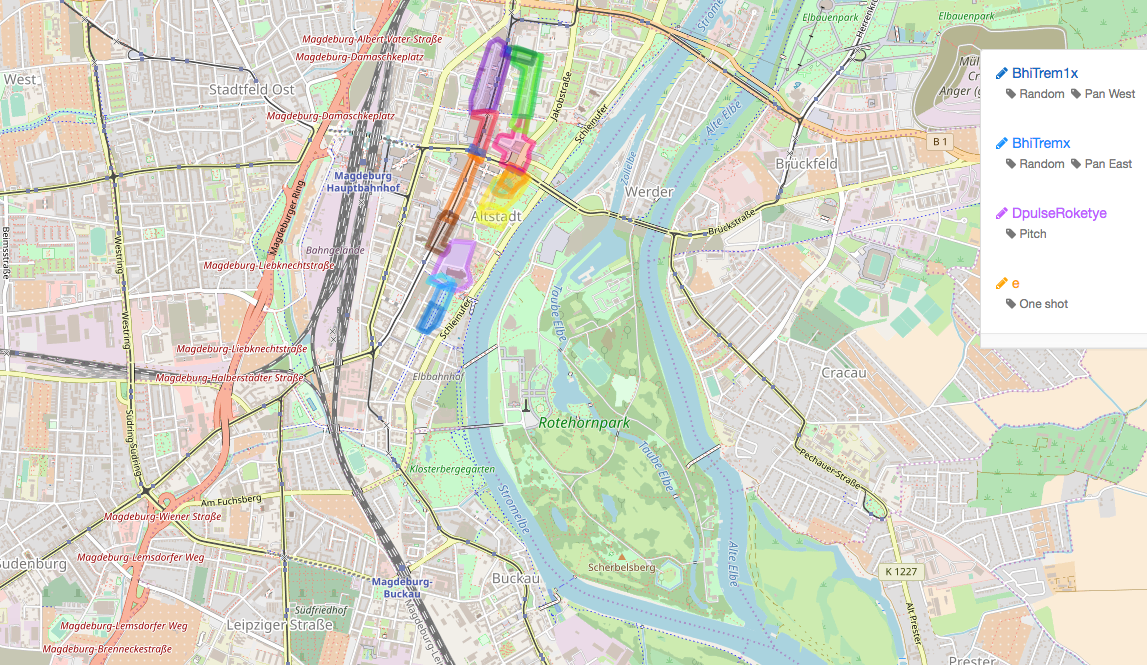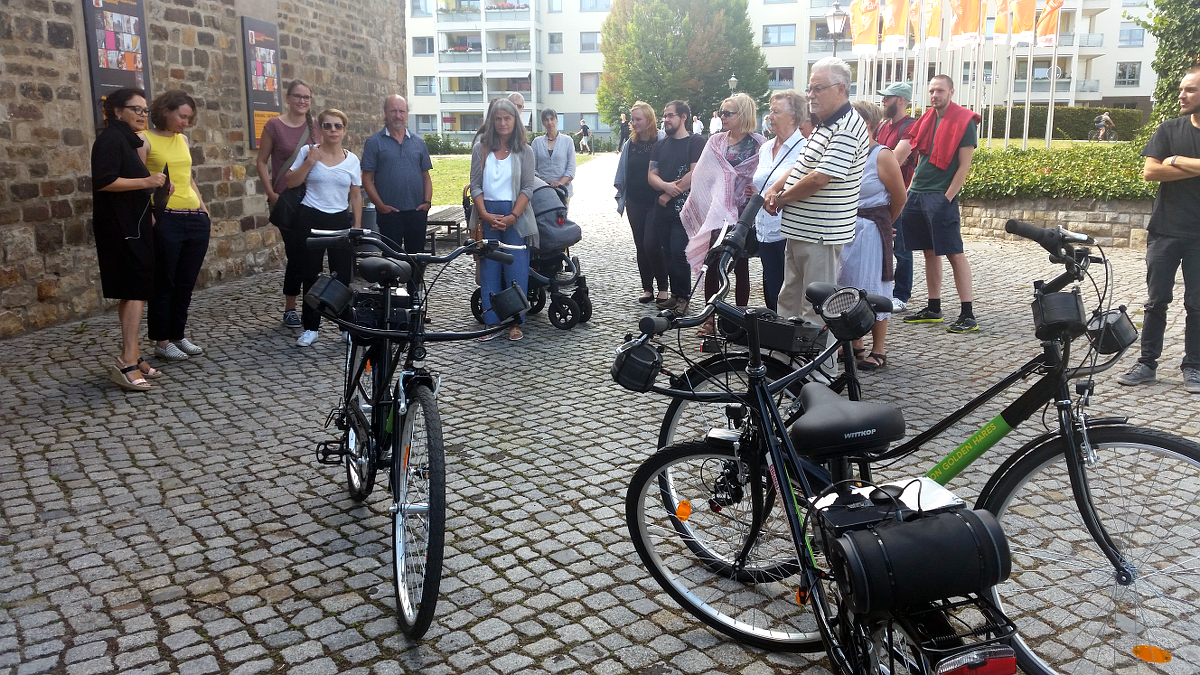 On golden hares, at ~
AMBITUS. Art and Music today, Kunstmuseum Magdeburg, 8 September 2018
In the course of the past decades the coexistence of the visual arts and music on an equal footing has resulted in a large number of artists whose work cannot be clearly allocated to only one of the two disciplines. Kunstmuseum Magdeburg presents these different themes concerning art and music by way of numerous examples from the fields of sculpture, installation and video in a major survey exhibition.
Artists: Werner Amann, Cory Arcangel, Candice Breitz, Robbie Cornelissen, William Engelen, Jonas Englert, Brian Eno, Douglas Henderson, Annika Kahrs, Rainer Kohlberger, Christina Kubisch, Kaffe Matthews, Bjørn Melhus, Michaela Melián, Haroon Mirza, People Like Us (Vicki Bennett), Anri Sala, Marc Sabat/Mareike Lee, Yehudit Sasportas, Richard T. Walker.