The Bicrophonic Research Institute (BRI) is an organisation that makes sound and music with people and places to play from bikes ridden by you the cyclist.
Over twelve years of international projects we have developed the sonic bike to do this.  A bike with two mounted speakers on the front and GPS receiver and Raspberry Pi computer on the back. With our bespoke mapping software, different sounds are linked to different places meaning that the interactive music played by the bike changes dependent on where the cyclist goes and how fast they pedal.
Not an app and free of the internet, the sonic bike creates an outdoor listening experience for everyone – reaching new audiences on the street or hillside, far beyond the confines of concert halls and galleries.
Established by Kaffe Matthews and Dave Griffiths in 2013, the BRI works collectively from Berlin and Cornish labs, undertaking multiple projects annually, each one realising new site-specific music made through residential collaborations with producers and communities.  Politics, time, cycling possibilities, architecture and finances all bare on each project, making them utterly contemporary.  Alongside, we run local workshops in sonic bike making and open source development, all information of which is shared online.  These projects are resulting in the growth of independent sonic cycling hubs worldwide – currently in London, Finland, Houston, Brussels, Berlin and Magdeburg.
Discover the original concept to the sonic bike.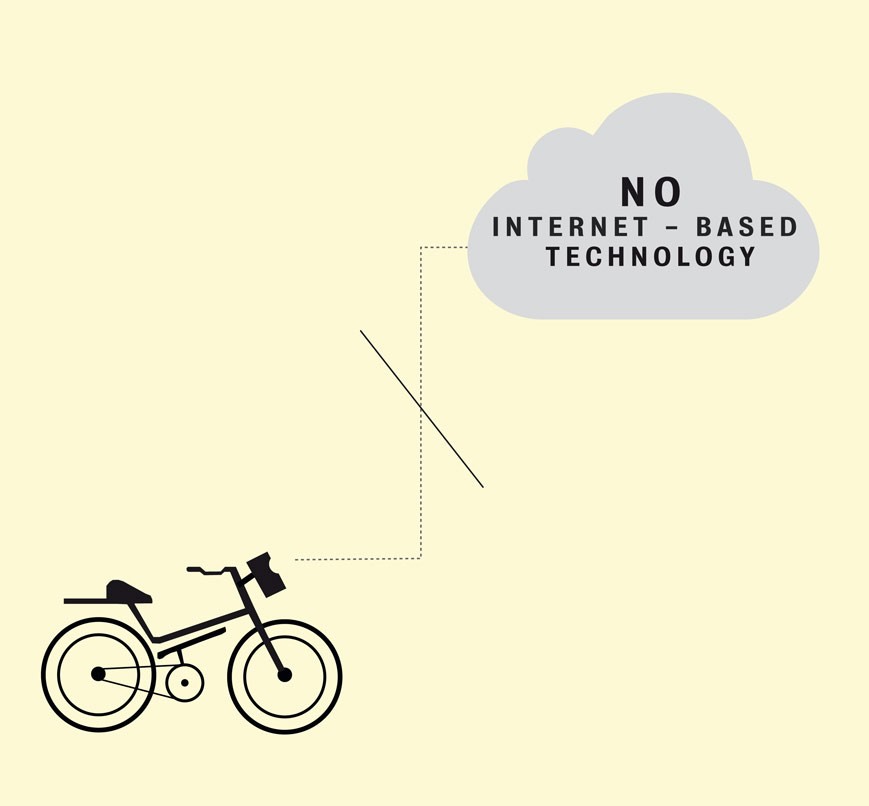 PEOPLE
BRI artists and coders have interdisciplinary expertise with all age ranges and abilities, able to design with children or deliver lectures at cutting edge conference, industry or community centre. Audio awareness, listening and music making across all genres and abilities is encouraged and supported.
Kaffe Matthews

Awarded sound artist and composer Kaffe Matthews was born in Essex, England and lives and works from Berlin.  Since 1990 she has made and performed new electro-acoustic music worldwide with a variety of things and places such as violin, theremin, wild salmon, Scottish weather, NASA scientists, bicycles, hammerhead sharks, school children, desert stretched wires and the BBC Scottish Symphony Orchestra.

Tom Keene

An artist, researcher and programmer, Tom seeks out marginal and often obscure technological objects to work with. He selects technology that transforms and amplifies the social relations of our everyday lives. Objects of interest for Tom have been automated vacuum cleaners, municipal databases, wireless protocol, algorithms, individual electrical components, mobile devices, cloud servers, biological and environmental sensors.

Lisa Hall

A sound artist based in London, Lisa studied at London College of Communication and has worked with a number of art organisations over the past 10 years including CRiSAP and UAL. Lisa's art work explores how we connect with the spaces and people around us by hijacking headphones, hiding speakers in trees, ringing bells online, writing architectural plans, drawing blue prints and blowing bubbles.

Monse Lozano

An electrical engineer and musician based in Houston, Monse is committed to bringing awareness to engineering through art. This passion led him to create a non-profit organisation Vampire Squid Labs and to join the BRI, all in addition to his job at NASA Johnson Space Centre. He hopes that sharing a creative use of engineering through art will inspire individuals and communities to learn, conceptualise and create.

Sukandar Kartadinata

Sukandar crafts modern musical instruments made from code and microchips, as well as the more traditional wood or brass. He is ever curious to tackle the multifarious tech problems musicians and artists throw at him, and has recently picked up his own guitar playing again. After he brought sound to electric cars in a recent project, it is now time for superior vehicles.

Dan Hayward

A mobile bike mechanic proudly serving South Birmingham and beyond.

Cameron Jarvis

Cameron is a cycle mechanic with over 10 years industry experience, and a background in everything from Animation to Silversmithing. Having worked in various local shops over the years honing his mechanical skills Cameron set up his own venture, Romance Cycles in 2015. Pooling all his pent up creative energy and collected skills into bespoke bicycle frames, and other new and exciting vehicles.