twenty two twenty two (2022)
Buzz Bike. A Sonic Bed on wheels. A short cut to deep listening, designed to take you floating horizontal through space.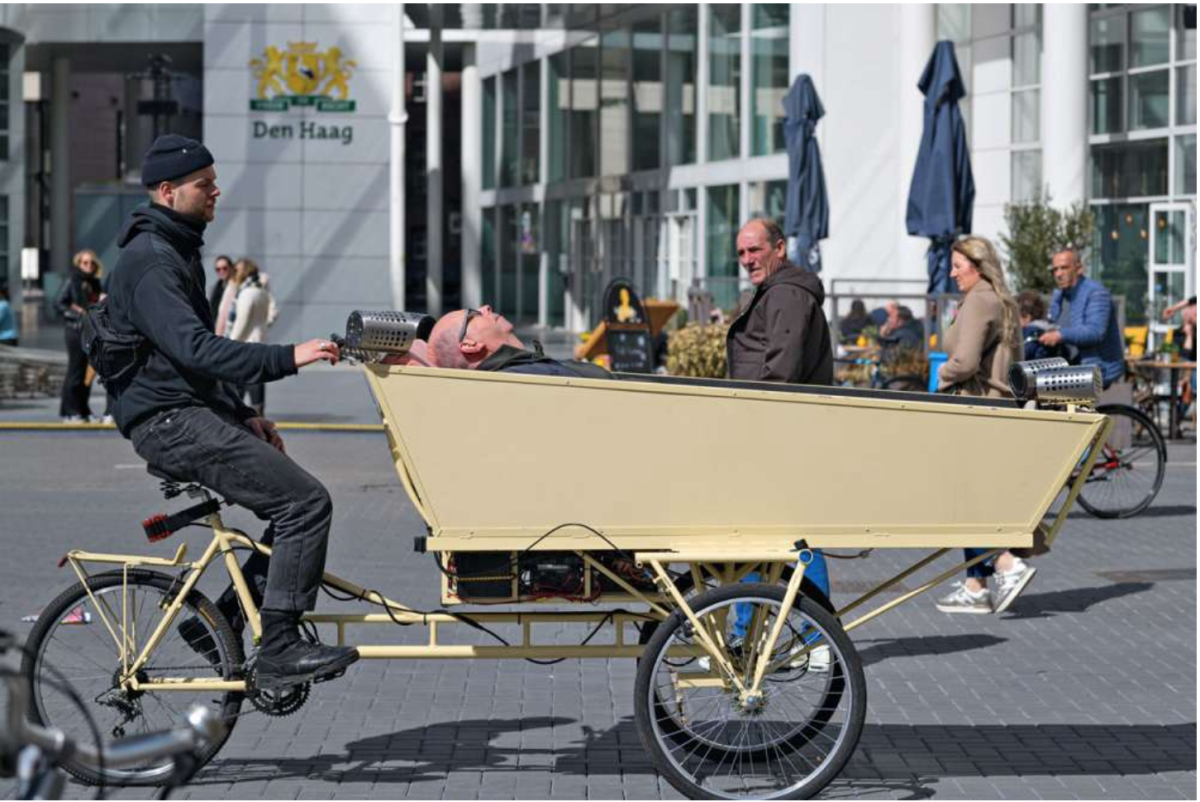 Made for Proximity Music: Sensing After Thought, Rewire, the Hague,  twenty two twenty two is the new composition for Buzz Bike sculpted from the Irish uillean and Scottish border bagpipes. Instruments designed to be played outside, here their difference in texture and tuning are pulled together in a vibratory drone based piece, designed to shimmer and throb around you while gliding downtown gazing skywards. Have you floated horizontal through a city before?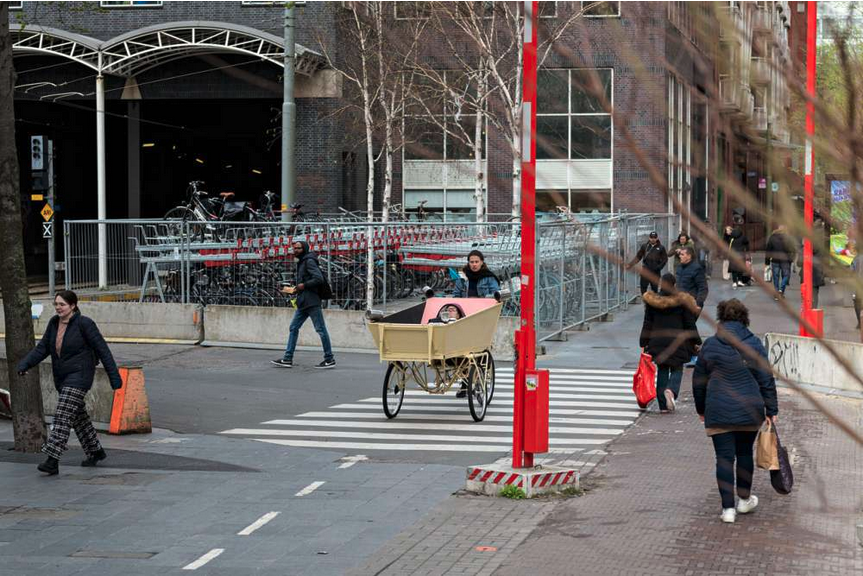 The bagpipes are a reeded instrument sounded through a continuous stream of air produced from a bag pumped by the player.  Found all over the world in different forms, the earliest in Egypt around 2BC, the most well known are the Scottish Highland pipes. These were designed and built in Scotland through the demand of the English in the 17th century who realised their use as a massive sound at the front of their invading armies, so spreading this version of the instrument worldwide. Fortunately today, the many different versions of bagpipes are realising a revival.
Matthews made twenty two twenty two in her Berlin studio then mixed it into the Buzz's eight channel sound system whist lying in it in the Amaré theatre foyer much to the bewilderment of concert goers. With three bass transducers beneath and 4 tops surrounding Buzz's chamber, the immersive work was reminiscent of  Sonic Bed music making days.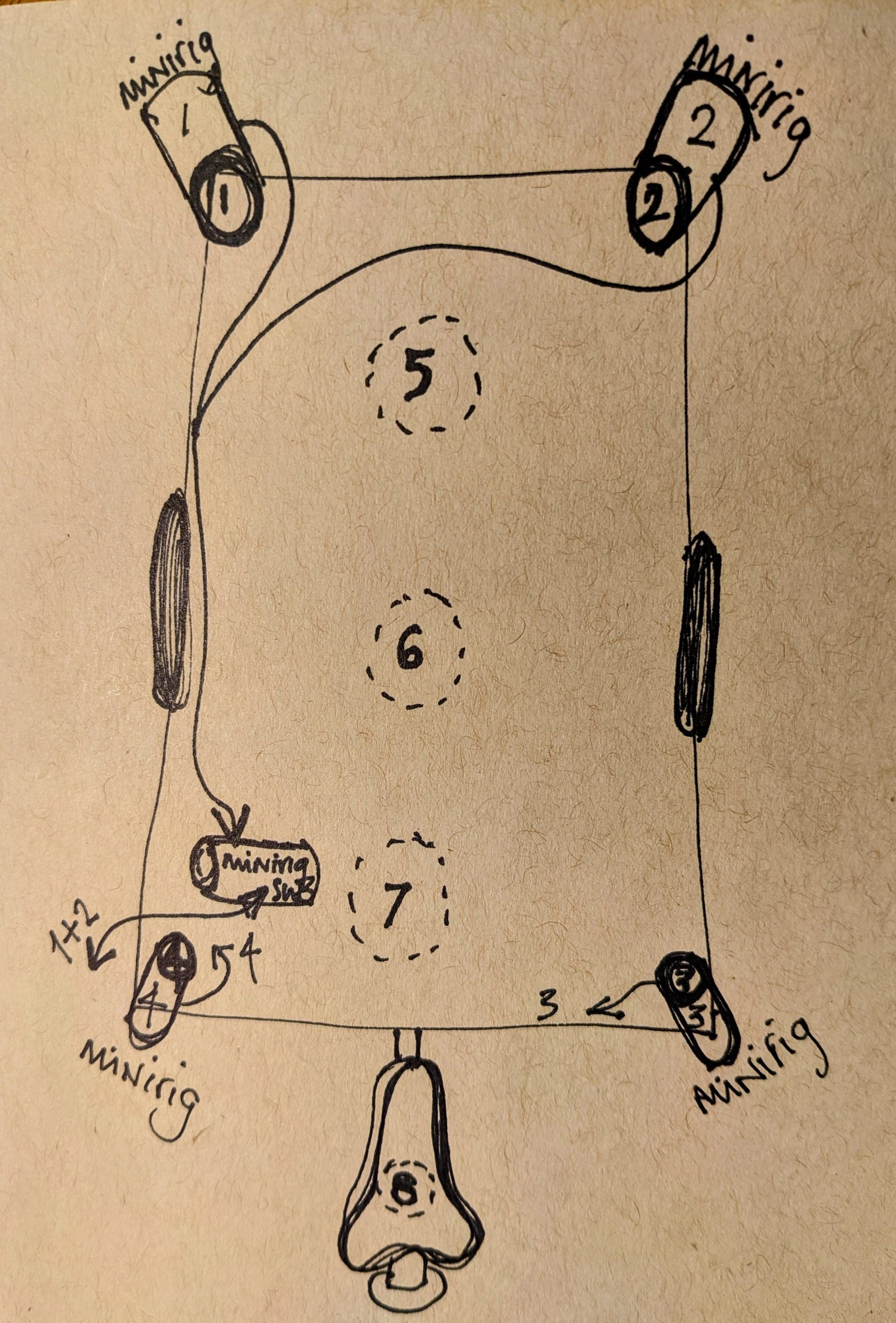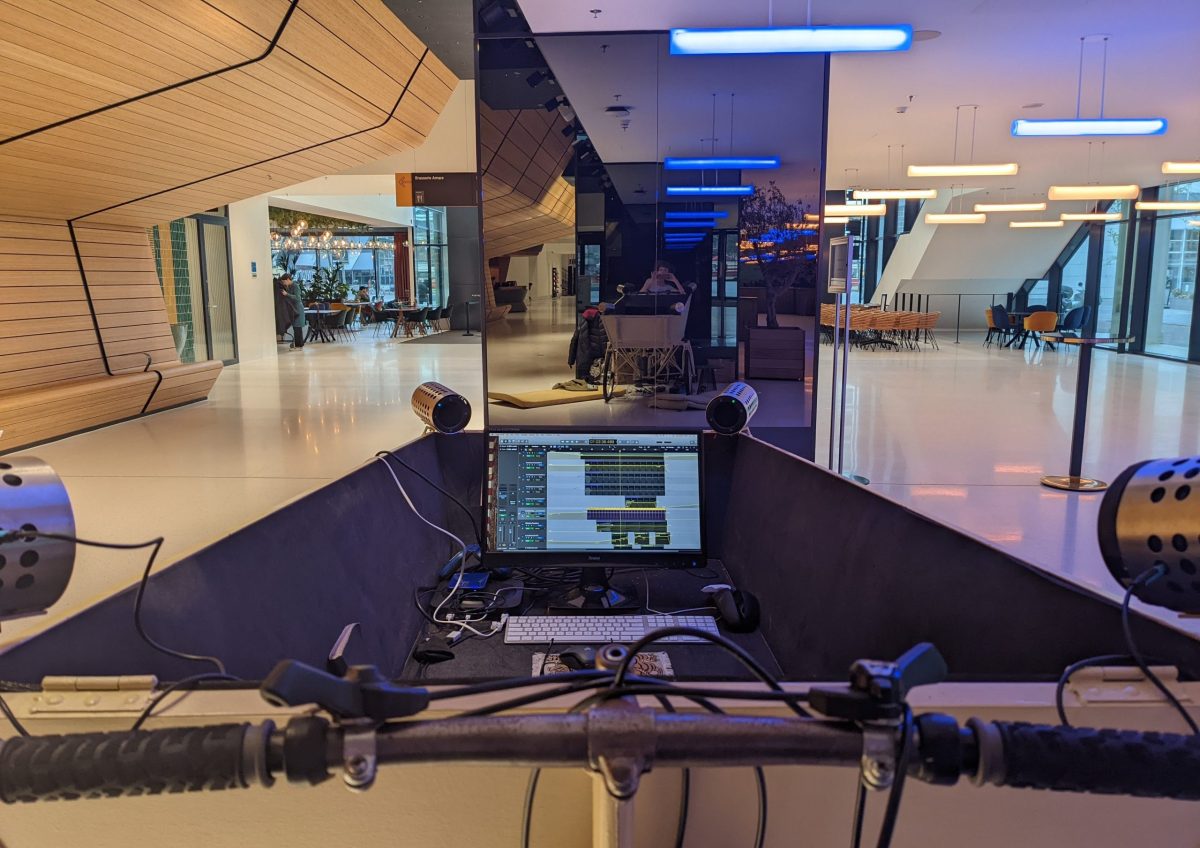 For twenty two twenty two, the uillean and borders were played by Jarlath Henderson and Chris Gibb respectively through a collaboration with Kaffe in Belfast to make Sonic Bed_Scotland, where together they explored the competition, traditions and rivalry between these instruments and neighbouring lands, seeking a harmony and celebrating through difference, remembering a common ancestry.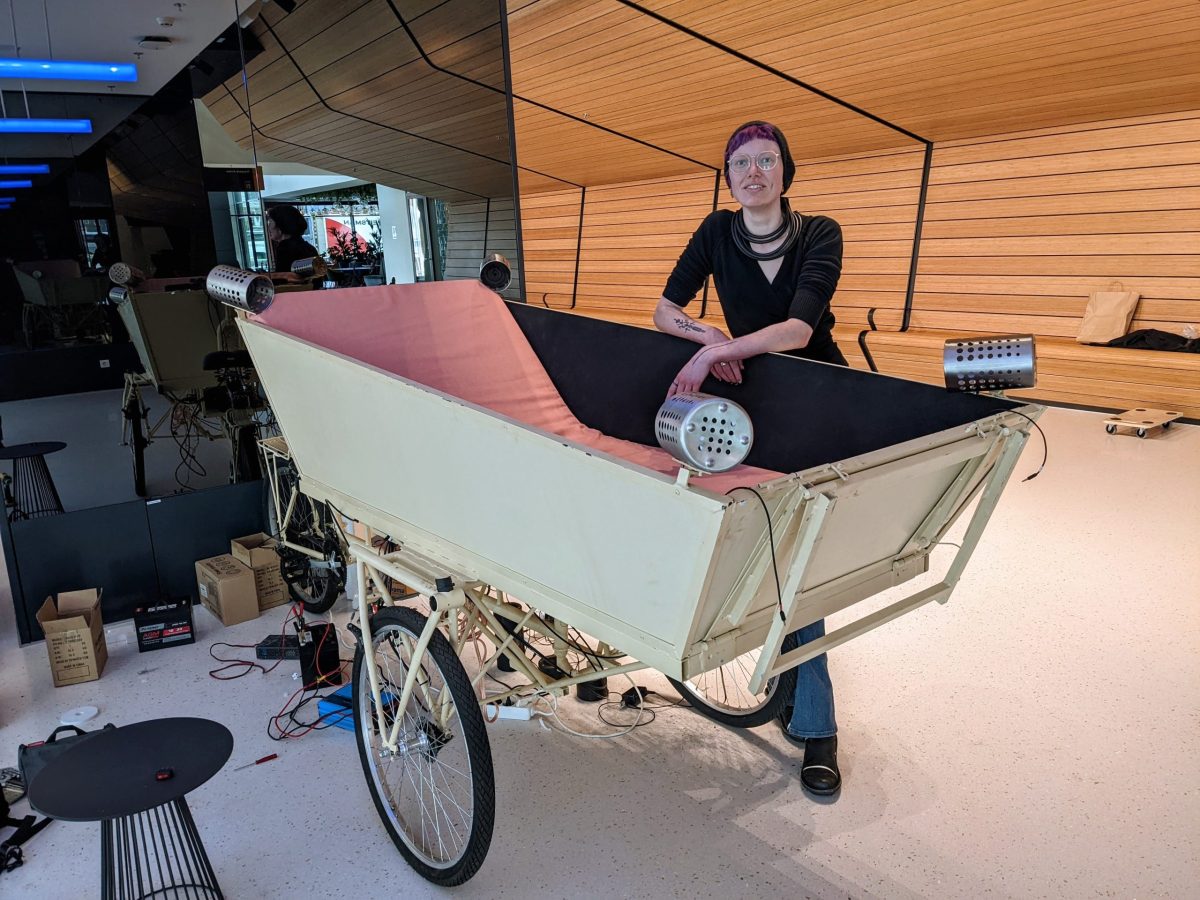 Buzz Bike was designed by Kaffe Matthews, engineered by Nick Martin and built from three recycled bicycles together with Lisa Hall and the Bicrophonic Research Institute (BRI) in Coventry 2018, commissioned by Imagineer Productions. The mattress cover was made for twenty two twenty two by local artist Maria Oosterveen.
twenty two twenty two  was commissioned by Rewire for Proximity Music: Sensing After Thought, an exhibition presented by iii and Rewire.  It's duration is twenty two minutes and twenty two seconds long. Many thanks to all for your generous and enthusiastic support enabling such a  fascinating outcome in these difficult times.
This commission inspired and enabled the ensuing research project in Berlin,  Corporeal Sky Music, FIND HERE
An outdoor experiment to explore making new vibrational soundworks with local community.