Buzz Bike
The new Buzz Bike is for someone to pedal and someone to lie in its vibrating wooden chamber,  it's music changing as it glides through streets and byways.  However, the aim is to give music to the cyclist and the passenger not just through their ears but also through their bodies, so the Buzz Bike uses our sonic bike GPS tracking system, but extended through multi audio channels and sympathetic vibration.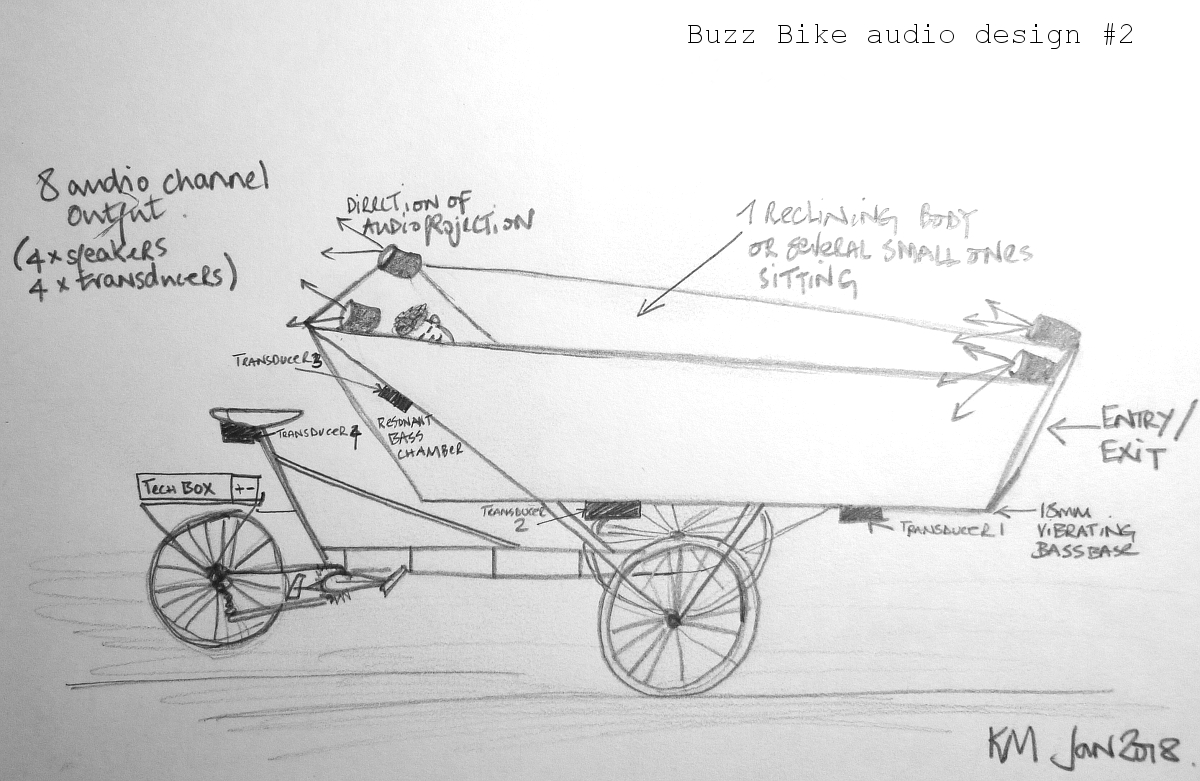 The vibratory aspect of the music will be created through using four transducers fitted tight to the underside of the box. Two positioned under the legs and butt of the passenger, the third behind their back and the fourth under the seat of the cyclist. The box's base is built with 18mm marine ply and the sides with 12mm, screwed and glued so that it's wooden surfaces will sympathetically vibrate with the music and not rattle. There are also four mounted speakers, two at the front of the box facing the passenger and two at the back facing the cyclist.
We are also looking to project this music through eight discrete audio channels, meaning that different frequencies can be aimed at different parts of the body as well as considering spatialised and architectural composition. Considering that the experience of lying horizontal gazing skywards as you are rolled through changing landscapes is already mind-blowing, this could well be overkill.
However, the bicrophonic team have been considering multichannel projection within a bike mounted passenger box for some time, so will be making a week's research considering, Raspberry Pi or BeagleBone, multichannel USB audio interfaces and more July 2018. We will be publishing our progress and will appreciate input. Dates coming. Details of the development to date are in the BLOG.
NOTE  that the chamber of course could equally be filled with several small people rather than one reclining.  Combinations to be encouraged.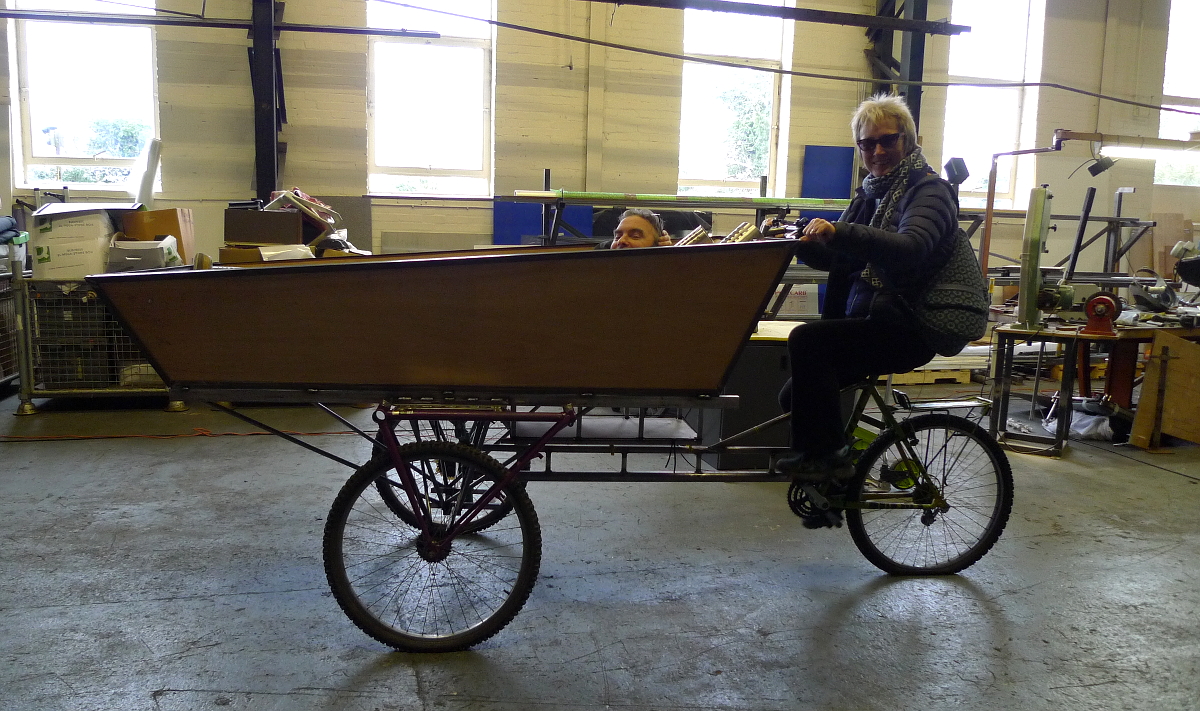 Buzz Bike is being designed and built by Kaffe and the BRI in collaboration with Nick Martin, Imagineer Technologies, produced and commissioned by Imagineer Productions for the Coventry Sonic Bike Opera, 2021.