No landing (2022)
A sonic bike composition made for Coimbra. Commissioned by Salao Brazil for Dar a Ouvrir 2021, (COV to 2022), starting at Lojazero, Rua Paço da Condé . Available free and daily, 16.07 – 21.08.22. By Kaffe Matthews and the Bicrophonic Research Institute(BRI)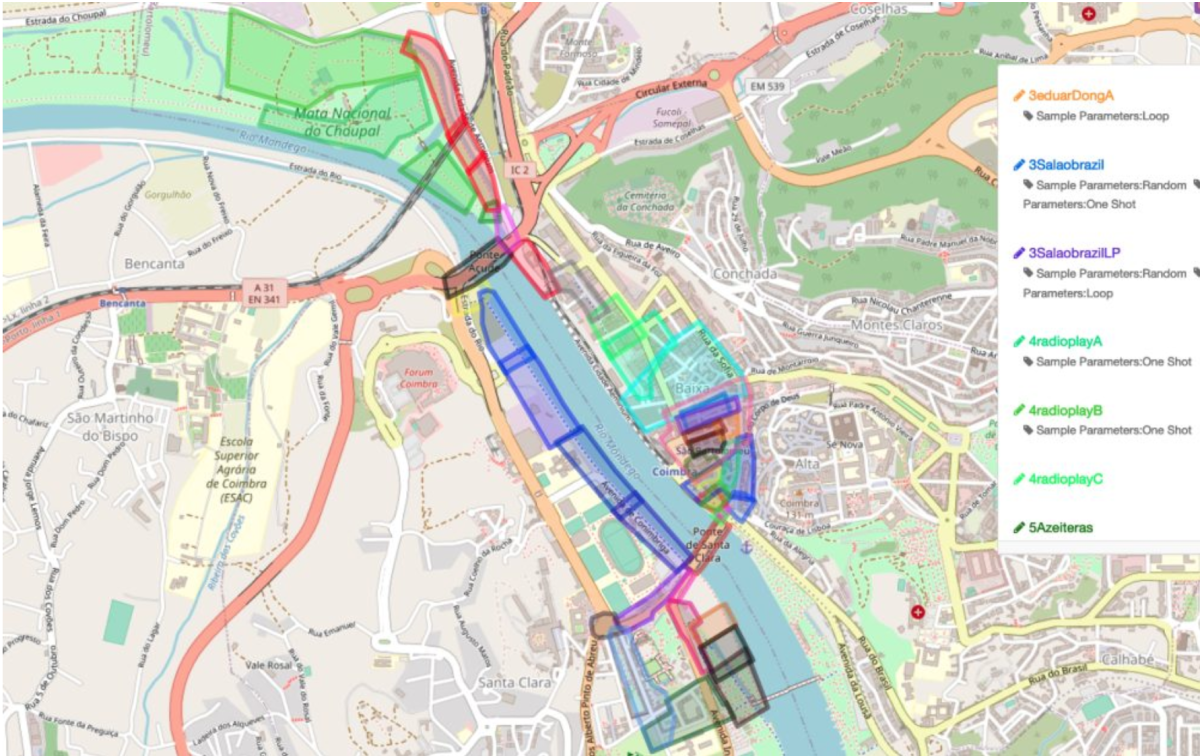 No landing takes audience through the narrow winding streets of downtown Coimbra, across the river Mondego, looping in front of Convento then back , turning right passing Portugal dos Pequintos and down into Choupalinho park where memories of fairs and outdoor bands hover. Explore the paths and ponds then depart up the ramp and out towards the Ponte de Santa Clara, but staying same side to then cross at lights and ride up along the Mondego left bank path to Choupal for random exploring. Depart down Choupal's north east side beside the rushing canal and back into town staying eastside, squeezing beside the river and train line and crossing it to come back into town on noisy roads to dive into the tiny downtown streets circulating them slowly as tiny sounds and real people pop out to surprise, ears fine tuned.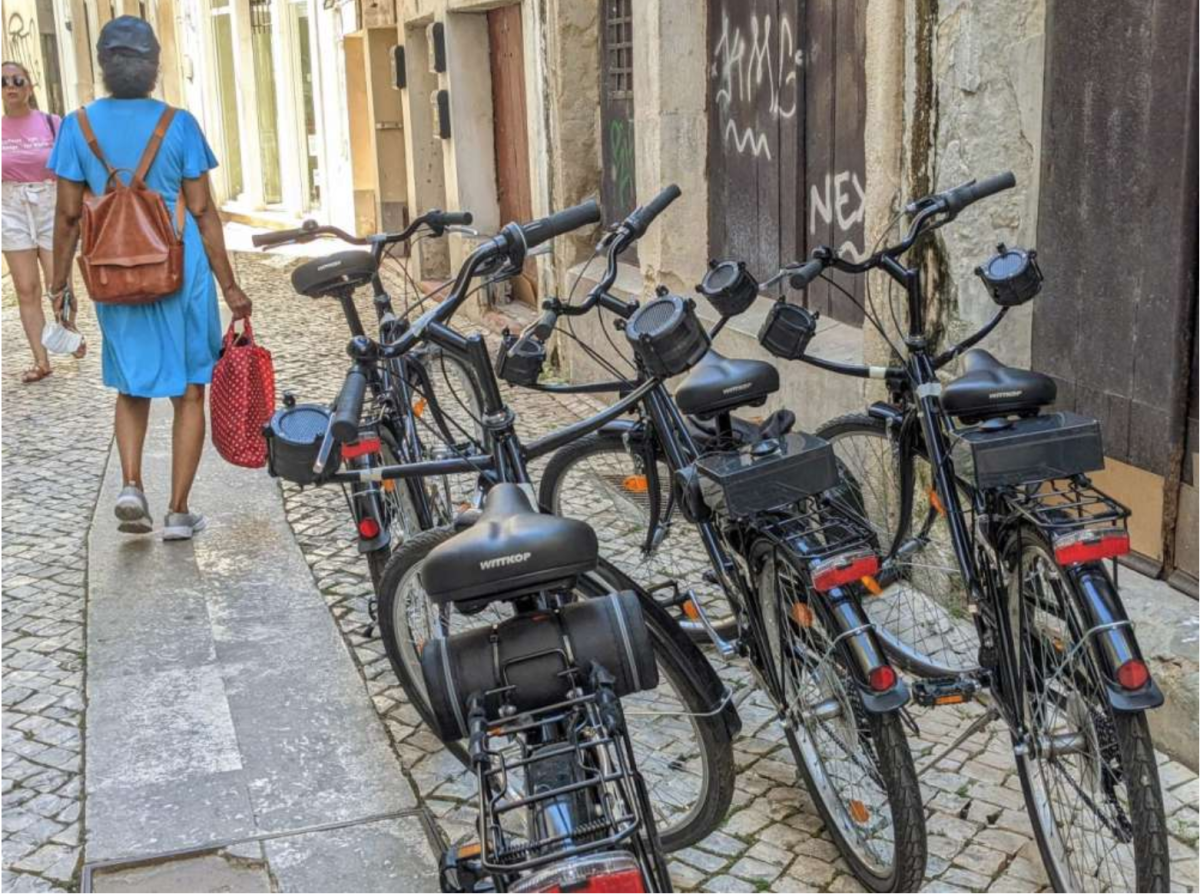 'The music that will play is triggered by this journey, its content made of recordings from Coimbra as well as notes and noises played on the Elka organ, Microbrute synth and granulating software, inspired by the flat faced straight lined architecture of the city that combine into structures, the variety of daily lives continuously changing within these always shifting contexts. A sonic bike is not about going anywhere. It's a system to take you floating through space listening. Rediscover your city.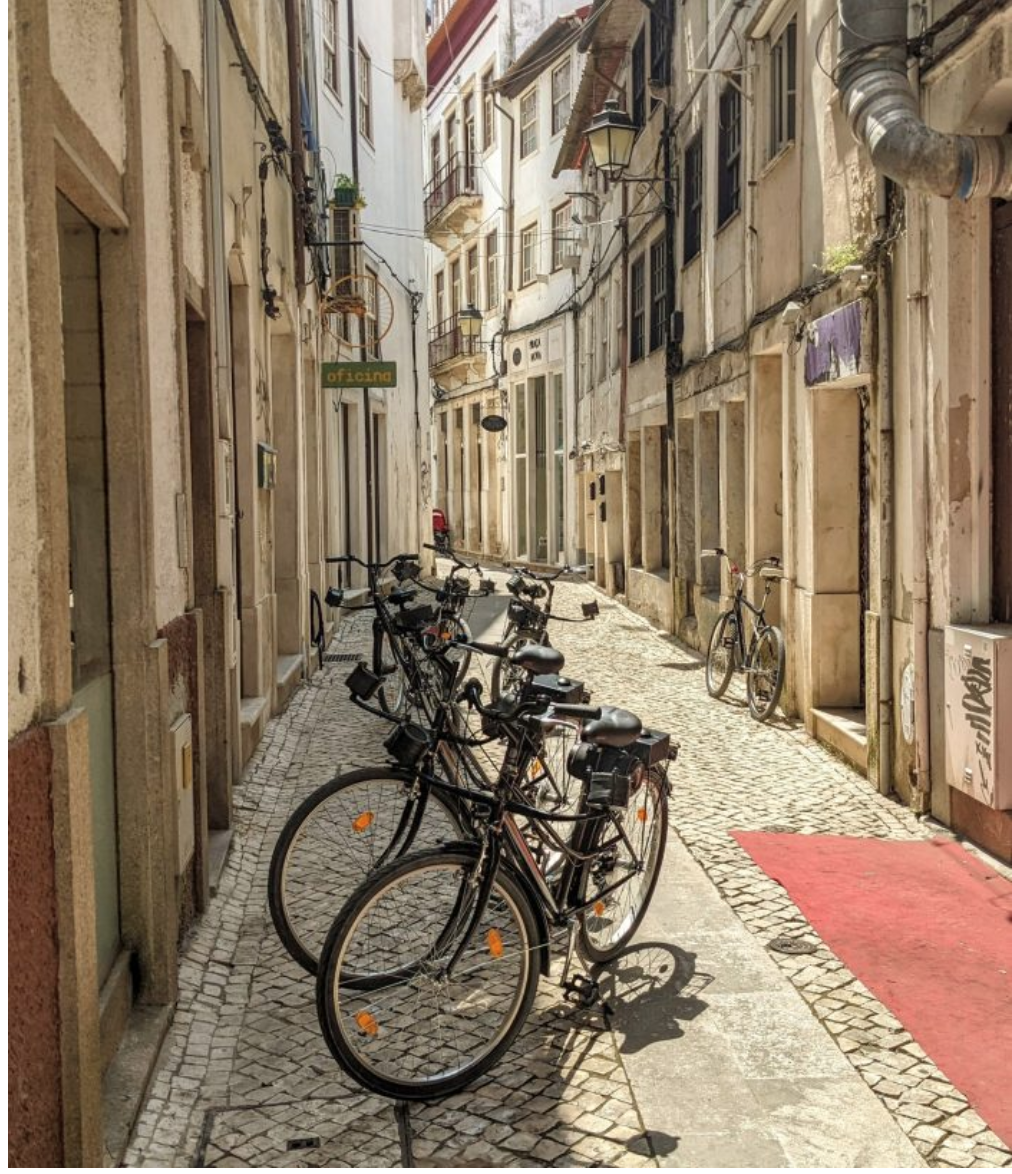 No Landing is the BRI's 21st international sonic bike composition.
more INFO Dar a Ouvrir 2022 Coimbra,Portugal.
We would also like to thank all at Salao Brazil for their generous support and hospitality, and for David's unquenchable optimism at oficina.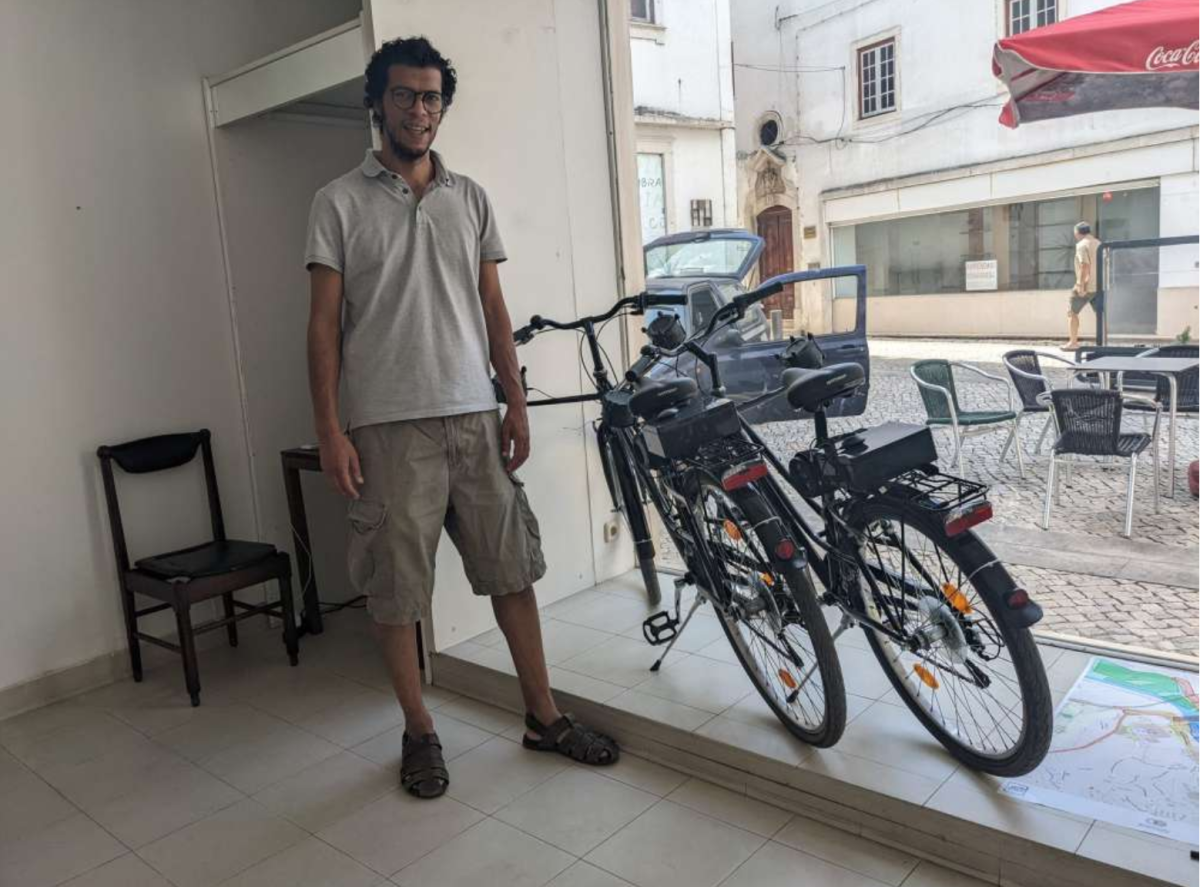 Also to the musicians : – Mafalda for her voice and Hugo for his Coimbra guitar.