News
On golden hares by Kaffe Matthews and the BRI
 – a new way to experience organ music and to explore daily life in the city.
For over 10 years, sound artist Kaffe Matthews has been making and developing compositions on special bikes that are musical instruments  – or instruments that are bikes. With GPS and a mounted speaker system, riders can explore the city. Developed with the Bicrophonic Research Institute, Kaffe's Sonic Bikes have run on the streets of Berlin, London, Brussels, Houston, Hailuoto, Porto, Ghent, Dublin, den Haag and Zagrebin 2019.

Now five sonic bikes have been made in collaboration with the Kunstmuseum Unser Lieben Frauen for  Ambitus, Art and Music Today exhibition.  Visitors can come borrow them and experience the city in a new way by following the 30 min composition which changes depending on where you ride.
On golden hares  was previewed 11.08.18 15.00h  in front of the Kunstmuseum,  to an enthusiastic welcome.   More …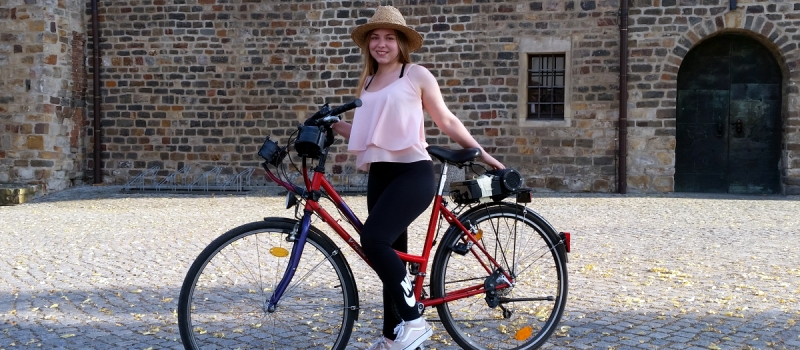 Buzz Bike multichannel projection development week, July 2018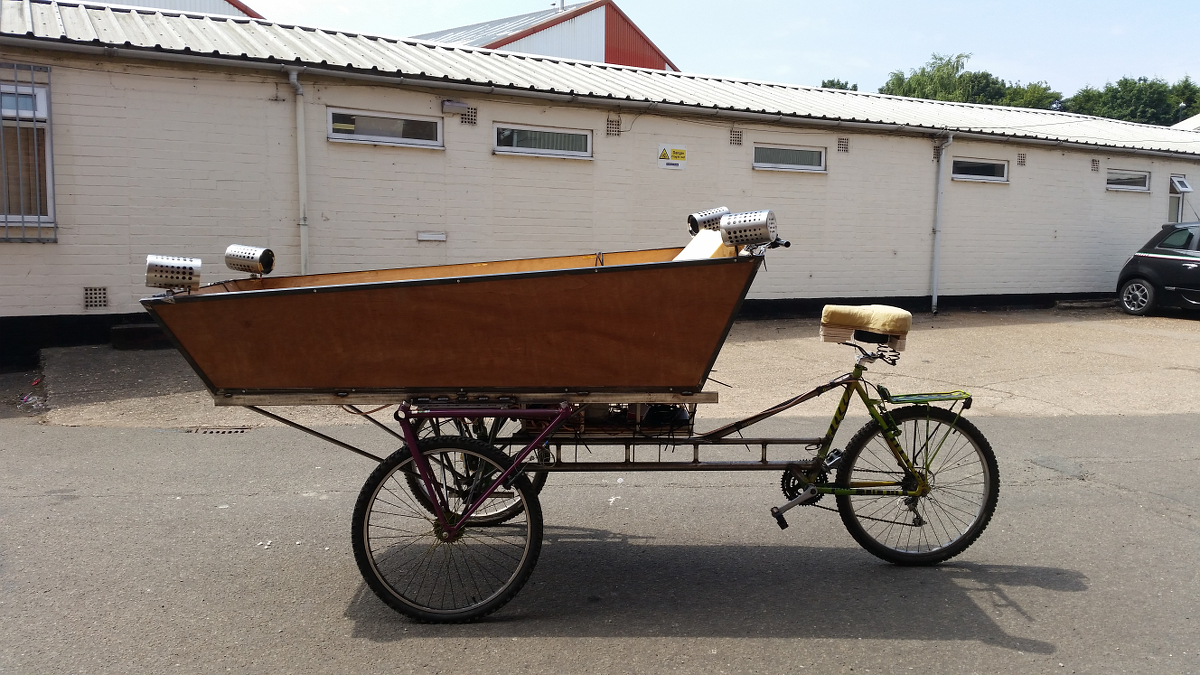 The new Buzz Bike's aim is to give music to the cyclist and the passenger/s through their bodies as well as their ears, and we are working with four transducers fitted tight to the underside of the box as well as four speakers fitted above to do this.  This means the possibility of an eight channel output, which if built into the system, would mean that different frequencies could be aimed at different parts of the body as well as the making of spatialised and architectural compositions. Considering that the experience of lying horizontal gazing skywards as you are rolled through changing landscapes is already mind blowing, this could well be overkill.  However, we have been considering multichannel projection within a bike mounted passenger box for some time, so can't resist to undertake a week's research exploring Raspberry Pi/BeagleBone platform and optimum multichannel USB audio interfaces in July 2018 with Sukukandar Kartadinata and Kaffe.
We'll publish our progress and will appreciate input.  Dates coming.
Sonic Bikes Muzički Biennale Zagreb April 2019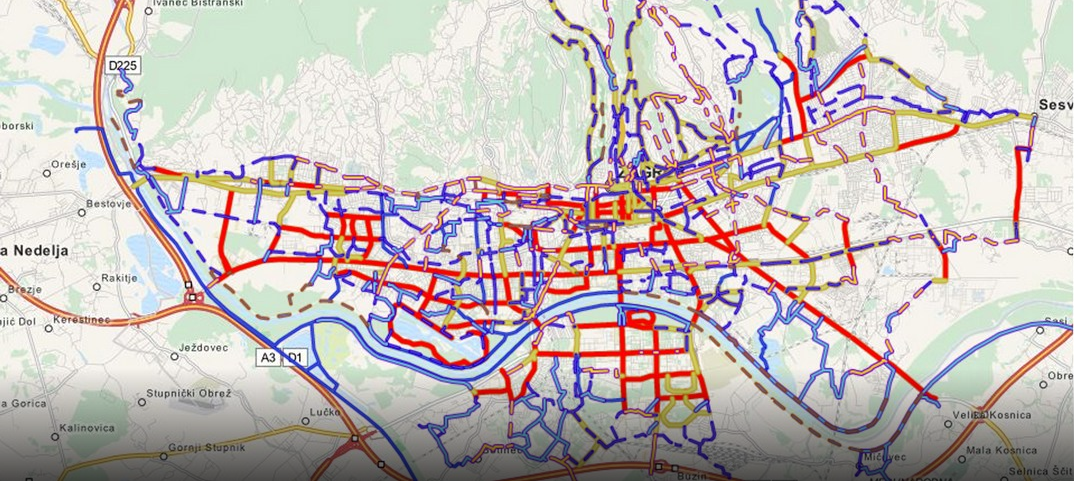 We're looking forward to visiting Zagreb mid April for a week of research cycling, listening and meeting its streets and residents.  This will be our first on site exploration for the new piece commissioned by Muzički Biennale Zagreb 2019.  The biennial is the most important Croatian festival for contemporary music and other related disciplines which runs over eight days presenting performance in approximately 40 different projects. From giant operas to installations, lectures, concerts, workshops and more.  We'll keep you updated.
Public launch of the worlds first Buzz Bike
Join us in September for the public launch of the worlds first Buzz Bike!  Our new design of vibratory sonic bike for multiple riders will be presented and available for you to try. Created with Imagineer Technologies as part of the forthcoming Coventry Sonic Bike Opera, premier 2021.  FOLLOW PROGRESS HERE  #BuzzBike
Sonic kayaks in Plos Biology Journal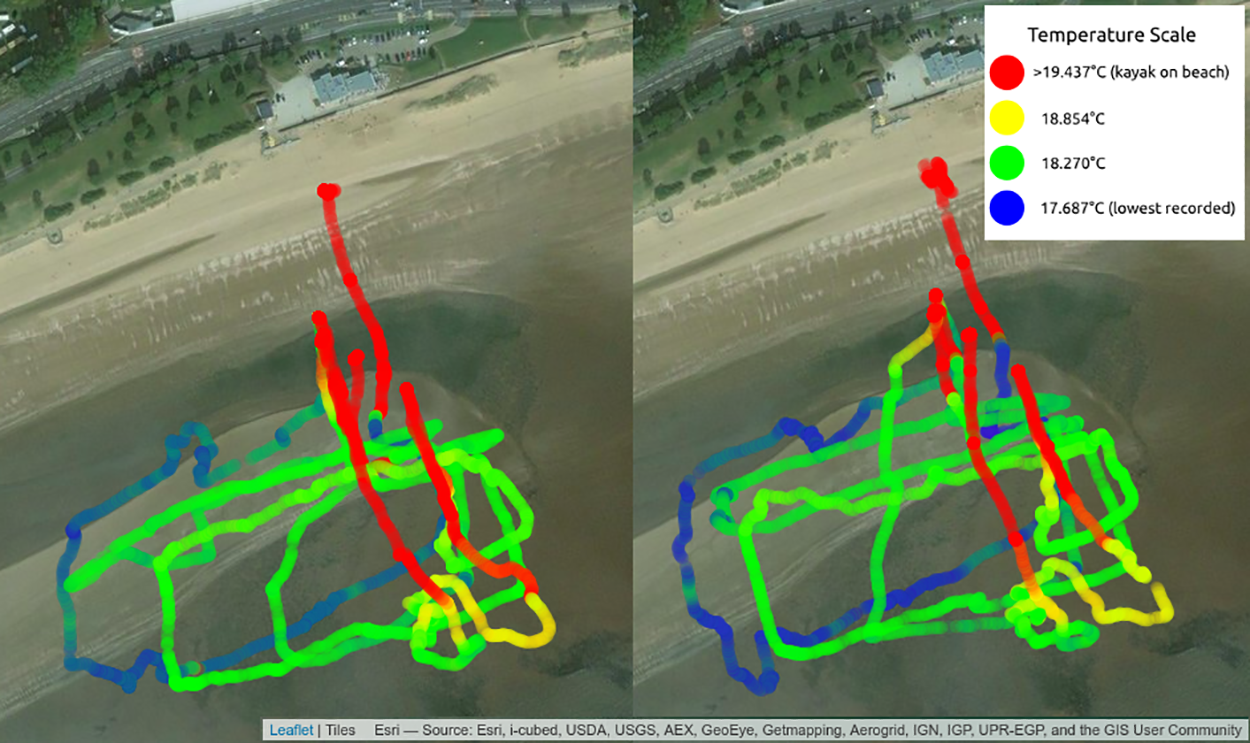 Sonic Kayaking featured in the biology journal PLOS: Sonic Kayaks: Environmental monitoring and experimental music by citizens by Amber G. F. Griffiths, Kirsty M. Kemp, Kaffe Matthews, Joanne K. Garrett and David J. Griffiths
'The Sonic Kayak is a musical instrument used to investigate nature and developed during open hacklab events. The kayaks are rigged with underwater environmental sensors, which allow paddlers to hear real-time water temperature sonifications and underwater sounds, generating live music from the marine world. Sensor data is also logged every second with location, time and date, which allows for fine-scale mapping of water temperatures and underwater noise that was previously unattainable using standard research equipment. The system can be used as a citizen science data collection device, research equipment for professional scientists, or a sound art installation in its own right.'
Plus Biology features works of exceptional significance, originality, and relevance in all areas of biological science, from molecules to ecosystems, including works at the interface of other disciplines, such as chemistry, medicine, and mathematics. We also welcome data-driven meta-research articles that evaluate and aim to improve the standards of research in the life sciences and beyond. Our audience is the international scientific community as well as educators, policy makers, patient advocacy groups, and interested members of the public around the world.