News
Participatory project coming to Middlesbrough, come meet us February 20th 2020
We're working on a new project in Middlesbrough commissioned by The Auxiliary, Stockton-on-Tees. We'll be making 6 new sonic bikes, equipping them with air pollution sensors to build a new composition together with local residents.  If you are interested in anyway and want to get  involved, please come to meet us in February downtown. DETAILS to follow on time and location.
This unique new bike team will be based in Middlesbrough at MIMA for Sonic Arts Week July 18-25, Orange Pip Festival August 2020 and Middlesbrough Art Weekender September 24-27 2020 then will remain the Tees Valley for further compositions made by you.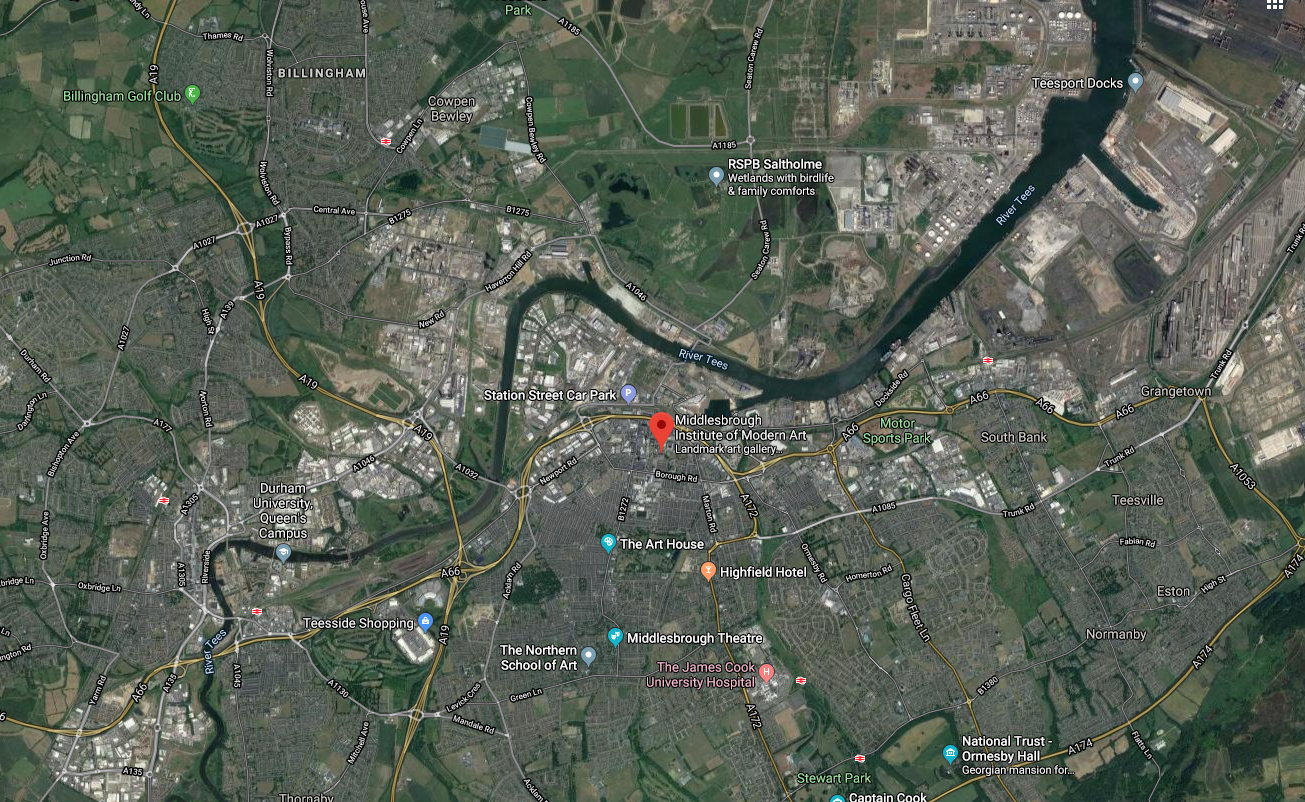 Kaffe interviewed by WTV on latest sonic bike work 'To find a white bear'.  AMOK Festival, Bruges.
' To find a white bear '   – our latest sonic bike jam closes in Bruges.
Commissioned by  AMOK festival, performed 9-17.11.19. Shocked and delighted local audiences who discovered a Bruges they had not yet known. Follow the projects RESEARCH BLOG  here.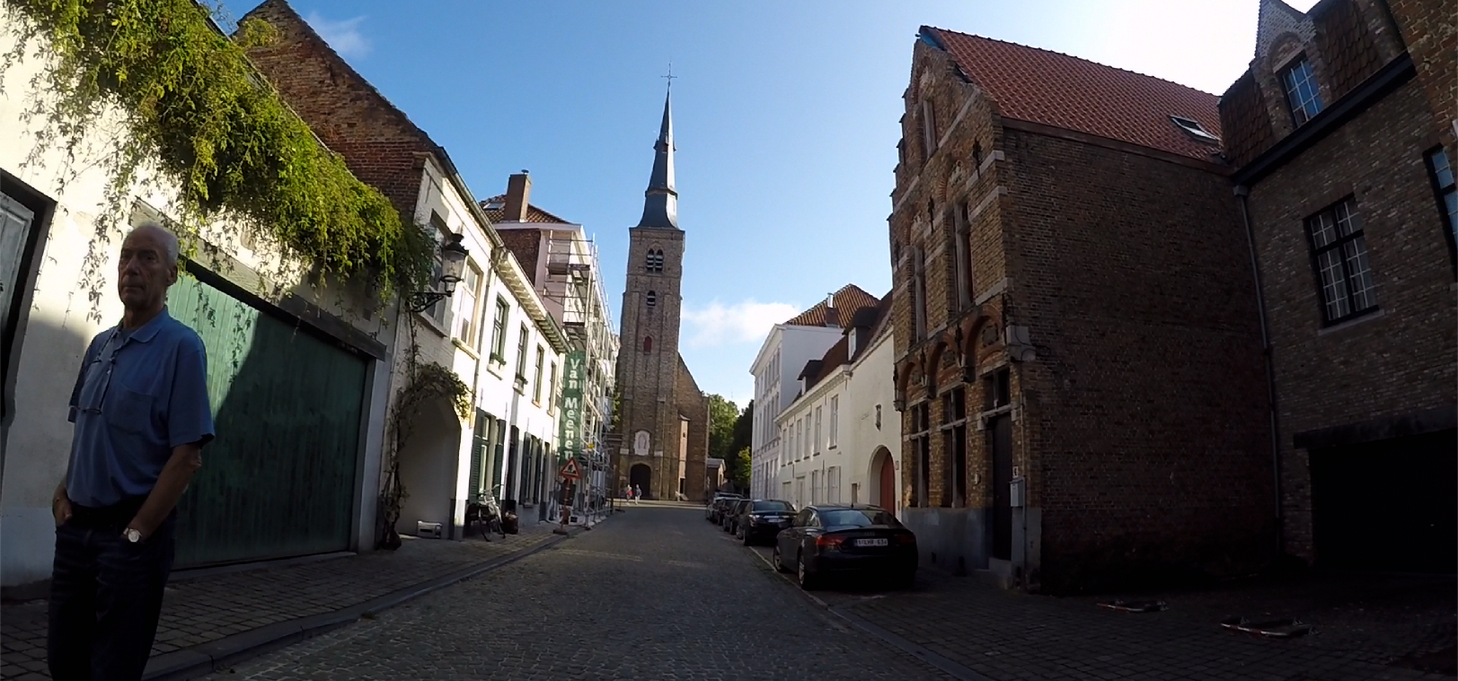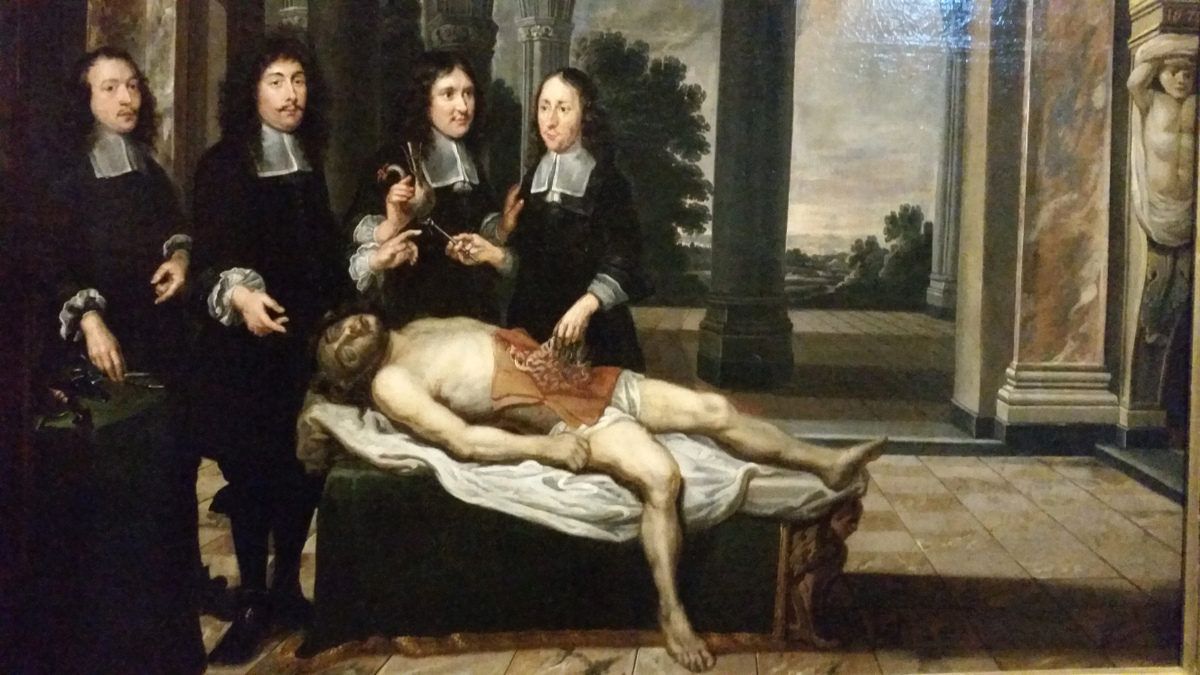 Ispod Fontana,  work for Zagre Muzicki biennale intrigued audiences …..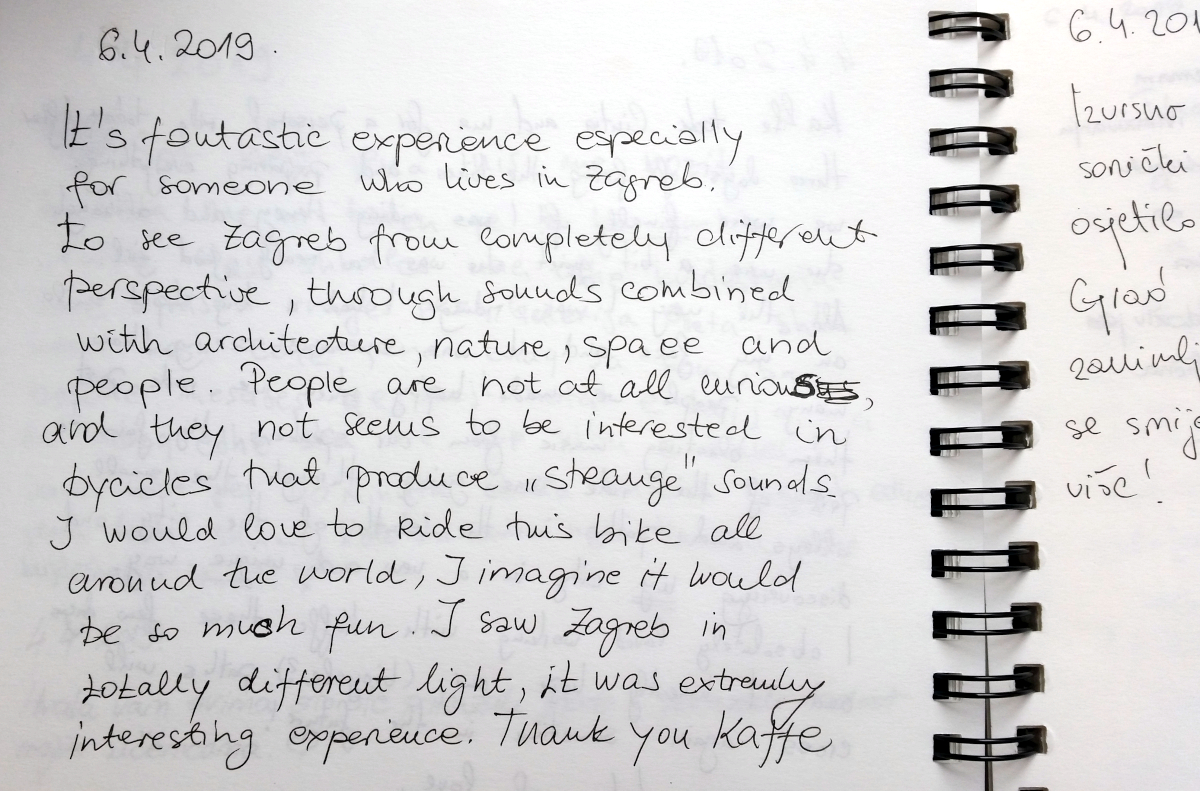 On golden hares closes

 – a new way to experience organ music and to explore daily life in the city.
For over 10 years, sound artist Kaffe Matthews has been making and developing compositions on special bikes that are musical instruments  – or instruments that are bikes. With GPS and a mounted speaker system, riders can explore the city. Developed with the Bicrophonic Research Institute, Kaffe's Sonic Bikes have run on the streets of Berlin, London, Brussels, Houston, Hailuoto, Porto, Ghent, Dublin, den Haag and Zagreb in 2019.

Now five sonic bikes have been made in collaboration with the Kunstmuseum Unser Lieben Frauen for  Ambitus, Art and Music Today exhibition.  Visitors can come borrow them and experience the city in a new way by following the 30 min composition which changes depending on where you ride.
On golden hares  was previewed 11.08.18 15.00h  in front of the Kunstmuseum, to an enthusiastic welcome, and runs until January 1st 2019.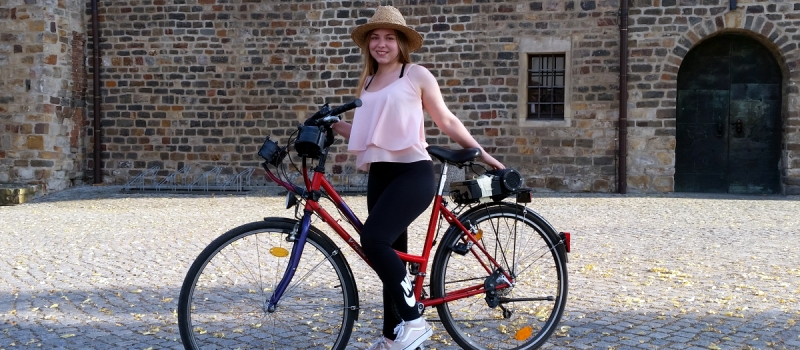 Buzz Bike launches at Wheel Ways, Herbert Art Gallery & Museum, Coventry, Sept 2018
The new Buzz Bike, a sonic bed on wheels giving an 8 channel sound and vibration experience to it's riders. For both someone to pedal and someone to lie in its vibrating wooden chamber, the Buzz Bike makes sonic cycling more accessible for more people – from mixed abilities, to non-cyclists and those of all ages.
Sonic kayaks in Plos Biology Journal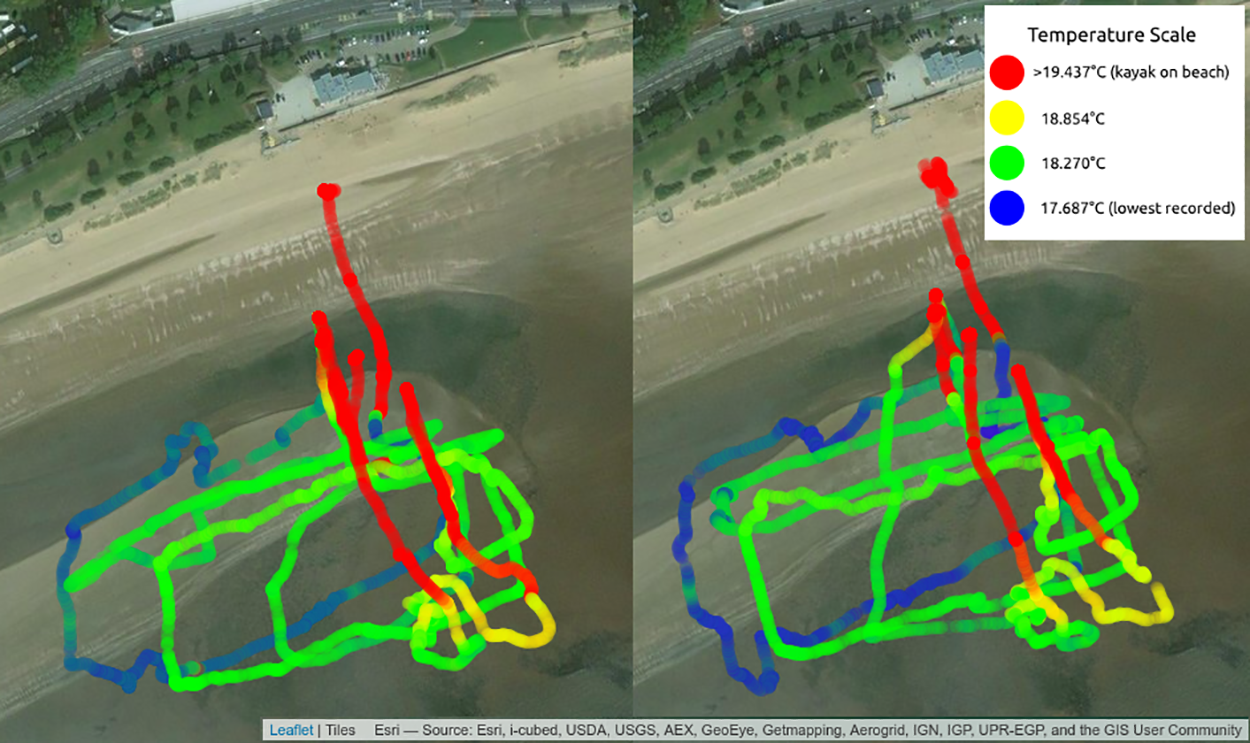 Sonic Kayaking featured in the biology journal PLOS: Sonic Kayaks: Environmental monitoring and experimental music by citizens by Amber G. F. Griffiths, Kirsty M. Kemp, Kaffe Matthews, Joanne K. Garrett and David J. Griffiths
'The Sonic Kayak is a musical instrument used to investigate nature and developed during open hacklab events. The kayaks are rigged with underwater environmental sensors, which allow paddlers to hear real-time water temperature sonifications and underwater sounds, generating live music from the marine world. Sensor data is also logged every second with location, time and date, which allows for fine-scale mapping of water temperatures and underwater noise that was previously unattainable using standard research equipment. The system can be used as a citizen science data collection device, research equipment for professional scientists, or a sound art installation in its own right.'
Plus Biology features works of exceptional significance, originality, and relevance in all areas of biological science, from molecules to ecosystems, including works at the interface of other disciplines, such as chemistry, medicine, and mathematics. We also welcome data-driven meta-research articles that evaluate and aim to improve the standards of research in the life sciences and beyond. Our audience is the international scientific community as well as educators, policy makers, patient advocacy groups, and interested members of the public around the world.