(Edgar Varèse Guest Professorship in Computer Music, TU Berlin. 2016. Kaffe Matthews)
bicrophonics – sound and music made by the journey you take,  played with the space that you move through.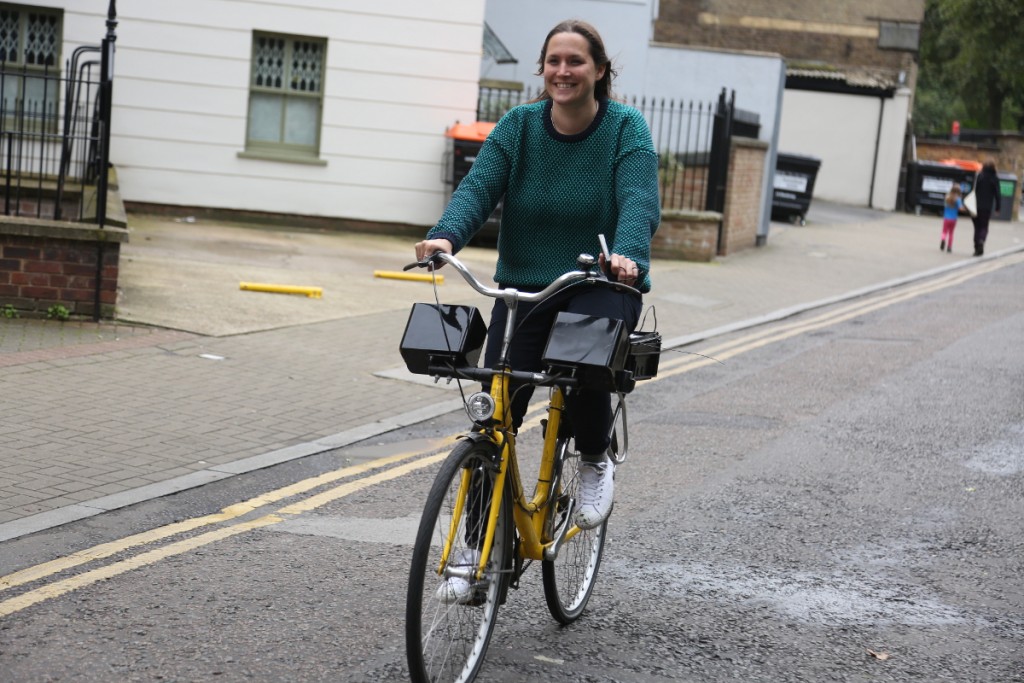 Bicrophonics is a new practice,  first defined by Matthews in 2013, and discovered through the application of portable digital technologies to the needs of composing for outdoor spaces by using bicycles. Arising from electroacoustic site specific composition and performance as well as multichannel, installation and durational works both in and out of doors, bicrophonics allows another approach and specificity to working with composition in context.
The compositions that are made move through space. Not with a static audience, but with the audience that is also moving through that space and its always changing soundscape. This shifting duality creates a unique situation for every audience member and every resultant composition and has also revealed an extraordinary understanding in the essence and power of context in contemporary composition.
The additional parameter is the accompanying changing visual landscape for the rider. Immersed in the sounds and music playing through careful stereo positioning of the bike's speakers, the rider (audience and performer) also experiences passing streets and buildings in a new way. Dull neighbourhoods become movies, previously invisible signs or colours leap out. Today this could be thought of as an embodied sonic augmented reality.
The series of lectures and discursive seminars delivered by Matthews at TU Berlin, April-July 2016, offered an informative lab in which to study, research and investigate the history and concepts that have birthed this practice. From the choices of sound sources and compositional methods that feed it to the technological systems that have enabled it, offering a contemporary and reflective understanding of social and technological space and a consideration of what art should we be making now.
km 2016