THE WEATHER IS PRESENT (2021)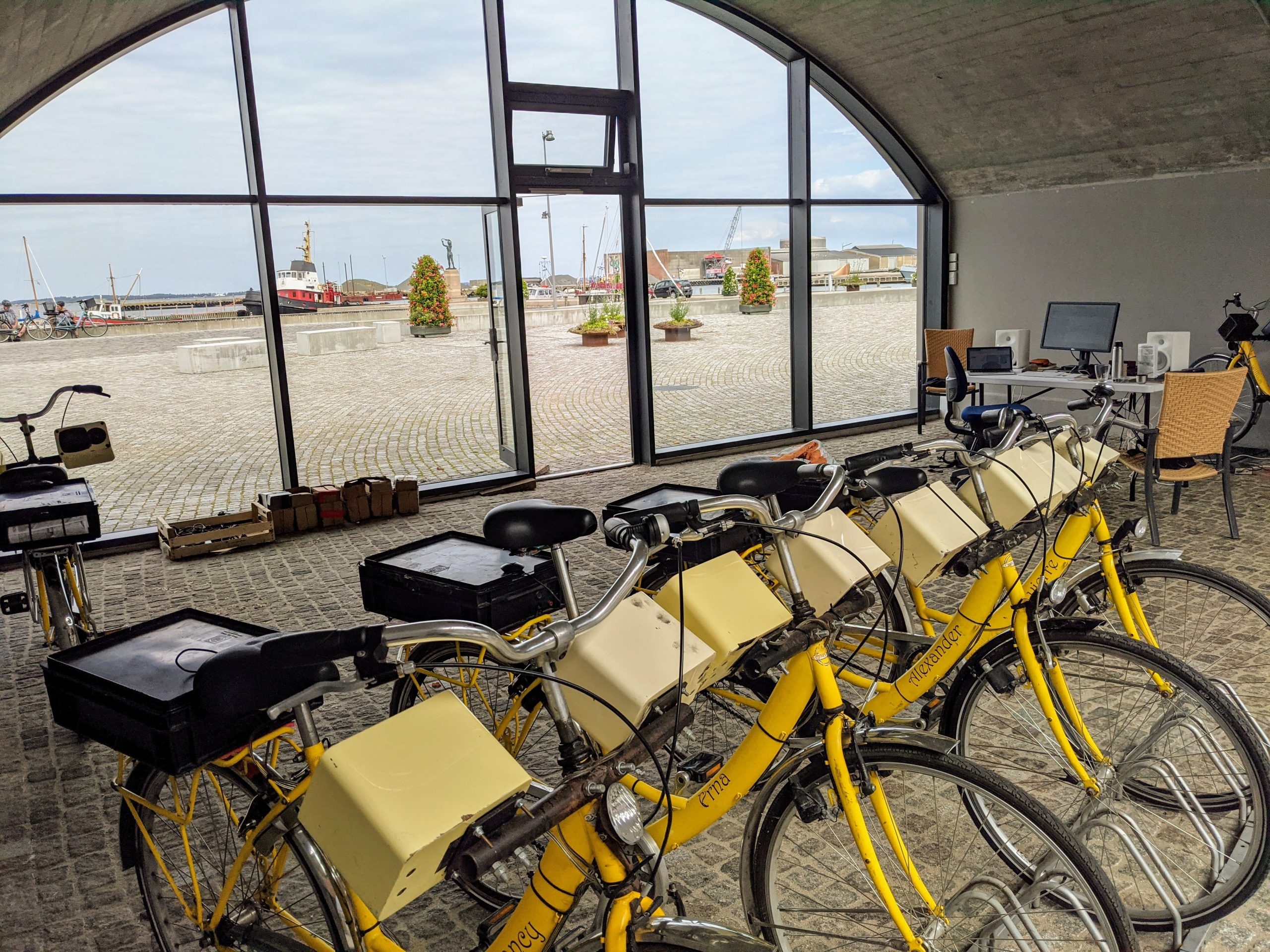 Kaffe first visited the small town of Struer on the north west Jutland coast in COVID-troubled April of 2021. There alone, finding a stunning but empty once busy industrial harbour, she discovered varieties of sounds, further transformed by their continuously changing dialogue with the wild weather. These elements she gathered and used to make this piece which she focused around the magnificent sculpture that is the tall silo in the old harbour, and the round silo beyond. Also considering the digital and analogue communication systems used at sea and always present in the atmosphere, THE WEATHER IS PRESENT invites solo audience to come ride a 'Sonic Bike' through the sonically mapped areas so enabling them to make their own composition on each and every ride.
'The Sonic Bike' plays different audio fragments via its mounted speakers and the bikes GPS system, so pulling these sounds into a new whole depending on where the rider chooses to go. This film was recorded live from the bike, with every route chosen making a new composition, further transformed by the mood of the weather and anything else happening at the moment of course.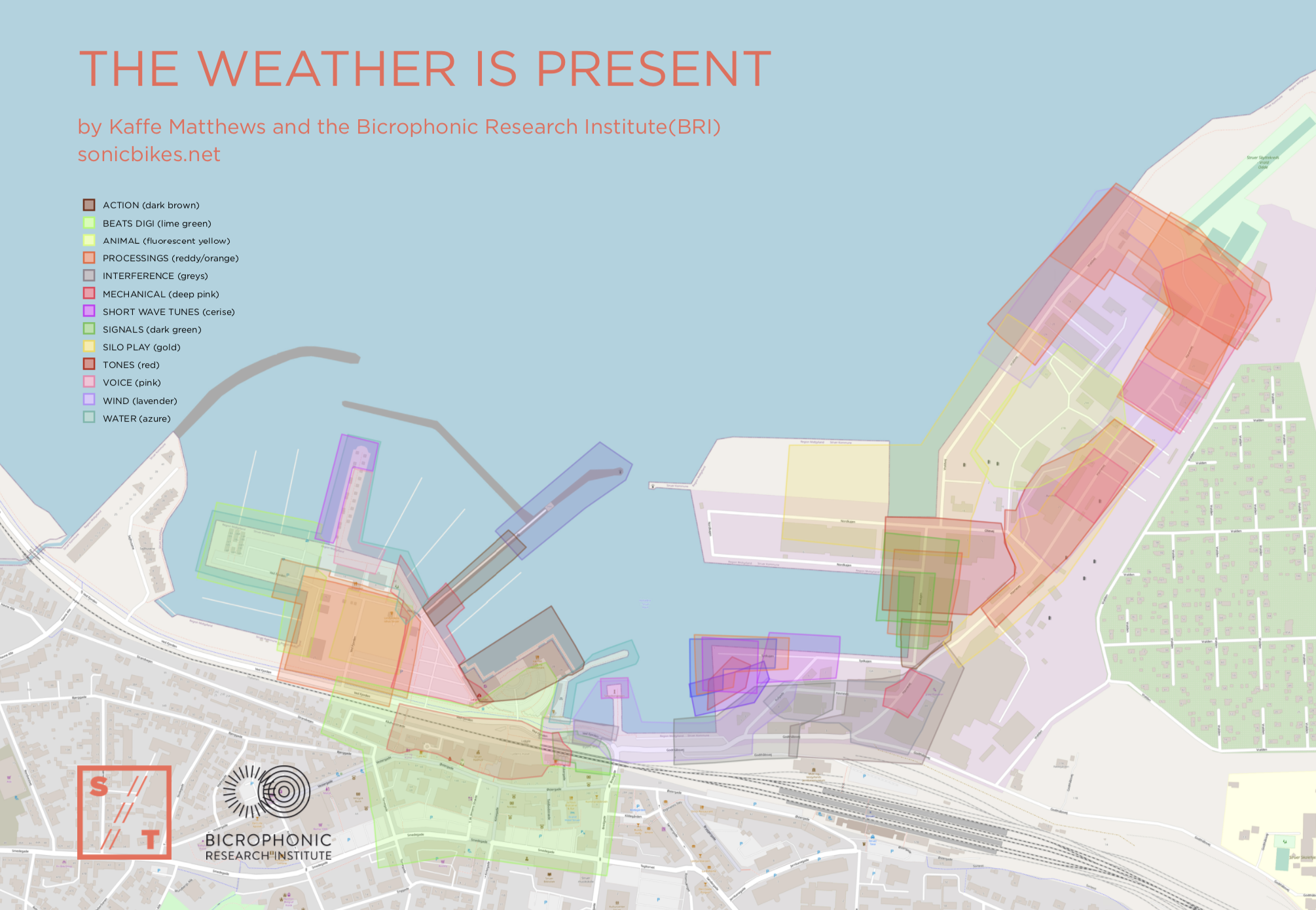 This 3rd International Biennial was curated by Charlotte Bagger Brandt, directed by Jacob Kreuzfeld, co-produced by Jesper Lundager,  with mediation by Nicole Bitsch Pedersen and artist support from Johanne Juul Nielsen. Many thanks to all other Struer Tracks staff and volunteers and for their support and encouragement throughout.  Also to Anne Grete Fage (voice)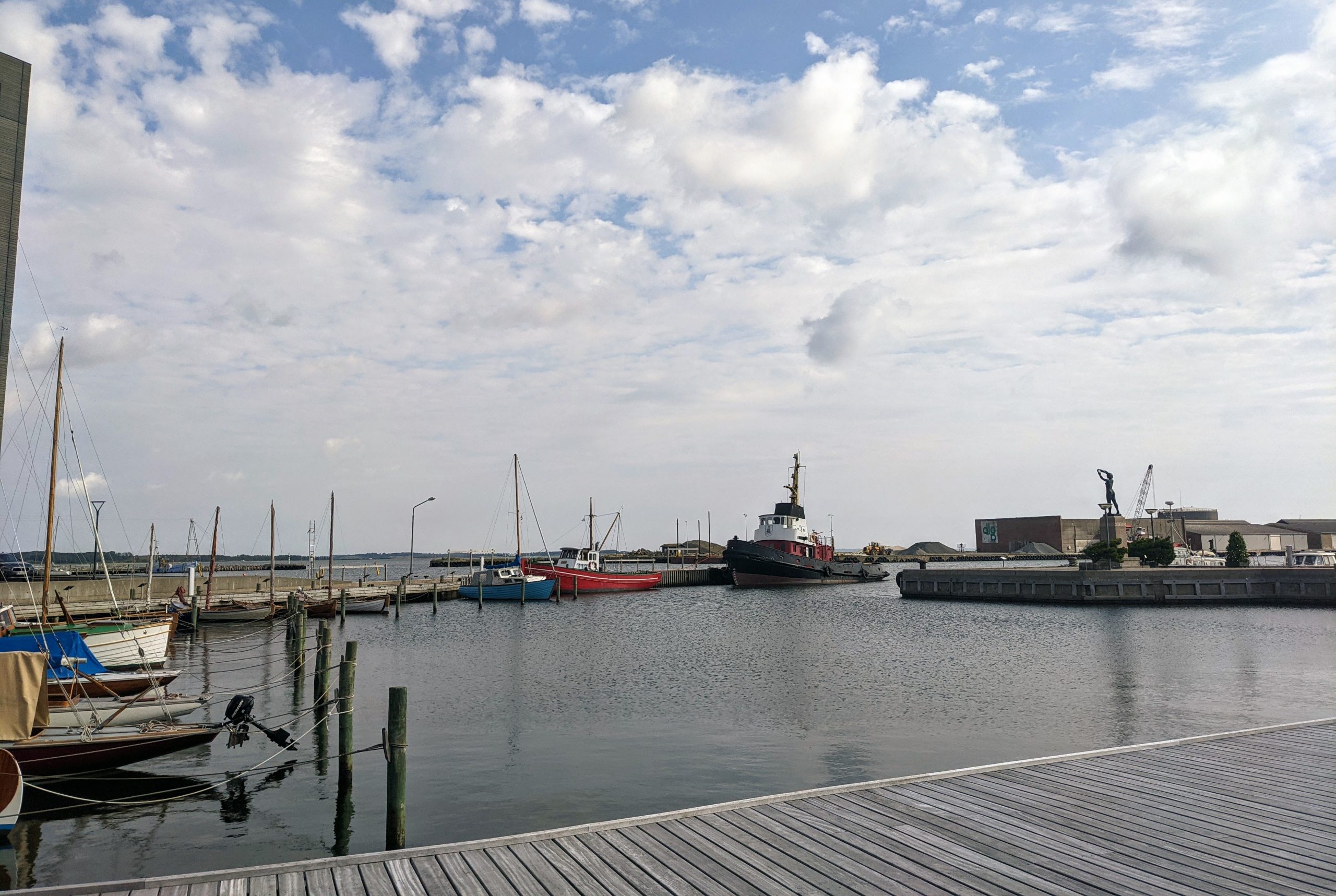 Audience/visitors could borrow a Sonic Bike at the information center at Brobuerne by handing in their ID as a deposit. Bicycles were borrowed by anyone aged 15 and up, free of charge.
Opening hours 10-18.00h daily