Finding Song Home (2015)
Made by Kaffe Matthews and the Bicrophonic Research Institute(BRI) with tech development by Tom Keene,  Finding Song Home was commissioned by opera house La Monnaie de la Munt and Q-O2.
OPEN NOW to November 2016. More info and BOOKING

Or watch Finding Song Home (VO – French, Flemish & English)
Finding Song Home – is a work that explores the injustices of birthright and questions the powers that enable or prevent the free movement of citizens. Through meeting and sharing with legal and illegal immigrants in Brussels, Matthews gathered many stories. Intimately told through the voices of their narrators, they create a multi-threaded libretto which plays from GPS linked sonic bikes by audience as they cycle through and beyond Brussels city centre. The routes of the opera pass between La Monnaie, the canal and the squares of Molenbeek, redefined with every pedal stroke of the sonic cyclists. Songs and narratives transform the journey as they unfurl through the street's shifting soundscape and Matthews electronic counterparts. With sounds triggered by where and how fast the bike goes, each participating cyclist creates and defines their own opera experience.
Kaffe Matthews developed Finding Song Home as artist-in-residence at Q-02 and La Monnaie. During her stay, she explored the city, met and worked with residents through cooperation of local community groups GlobeAroma and Vaartkapoen. She also ran route composition workshops for children with theatre director Ivan Vrambout at la Maison des Cultures, Molenbeek.
Follow the project's making process through the Finding Song Home BLOG here.
Finding Song Home is the BRI's 8th sonic bike opera. For this project, eight new sonic bikes have been made and developed in Brussels with cyclo. Afterwards, these bikes will remain in Brussels, to be used to create and perform new works.
Production De Munt & Q-O2.  BRI software system made by David Griffiths developed  by Tom Keene.
In collaboration with Bicrophonic Research Institute, Cyclo, FoAM, Globearoma, Rits/School of Arts, Maison des Cultures et de la Cohésion Sociale de Molenbeek- Saint-Jean, Vaartkapoen, Visit Brussels, Bessst. Supported by Vlaamse Gemeenschap, Stad Brussl, Creative Europe program of the EU.  www.demunt.be  |  www.q-o2.be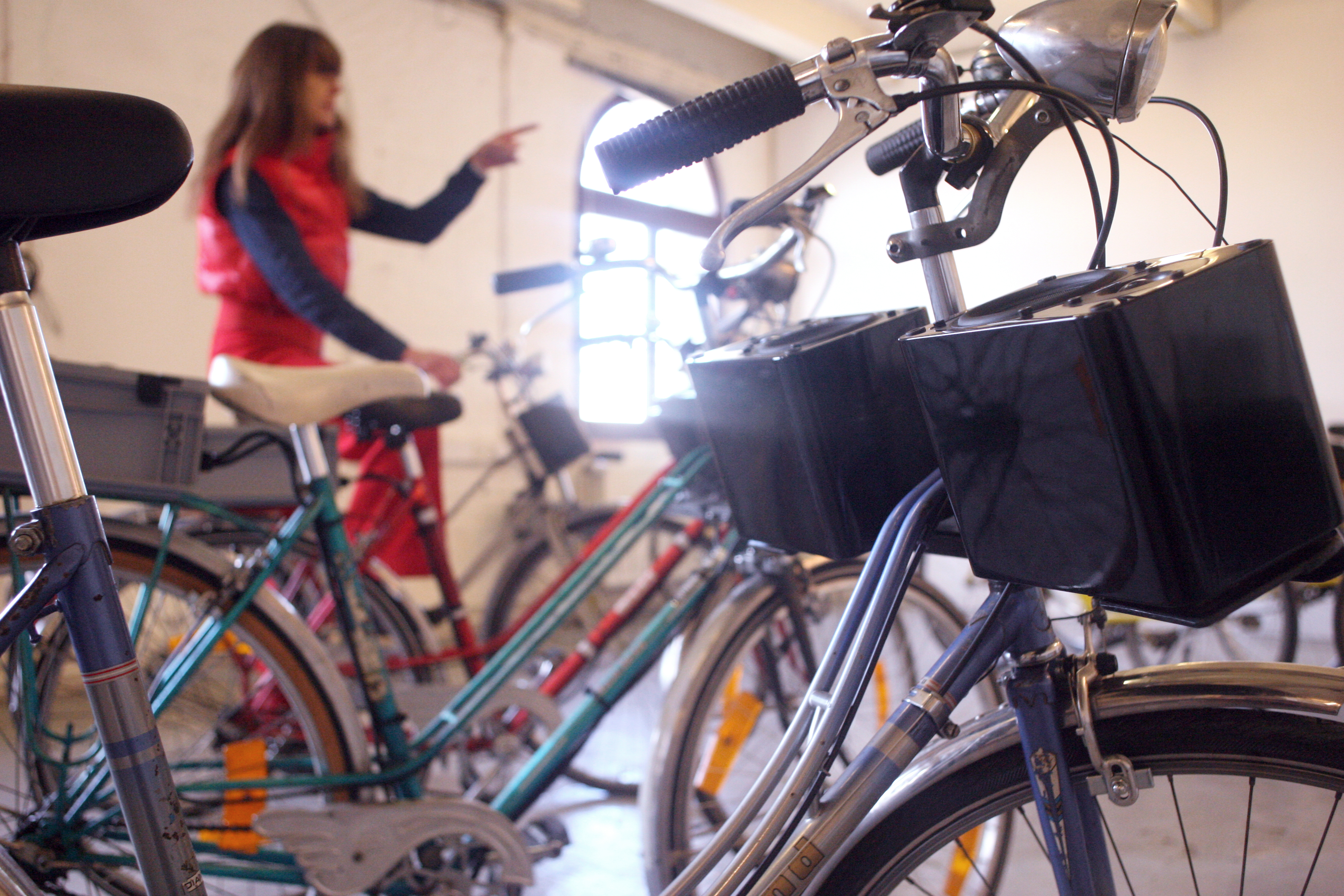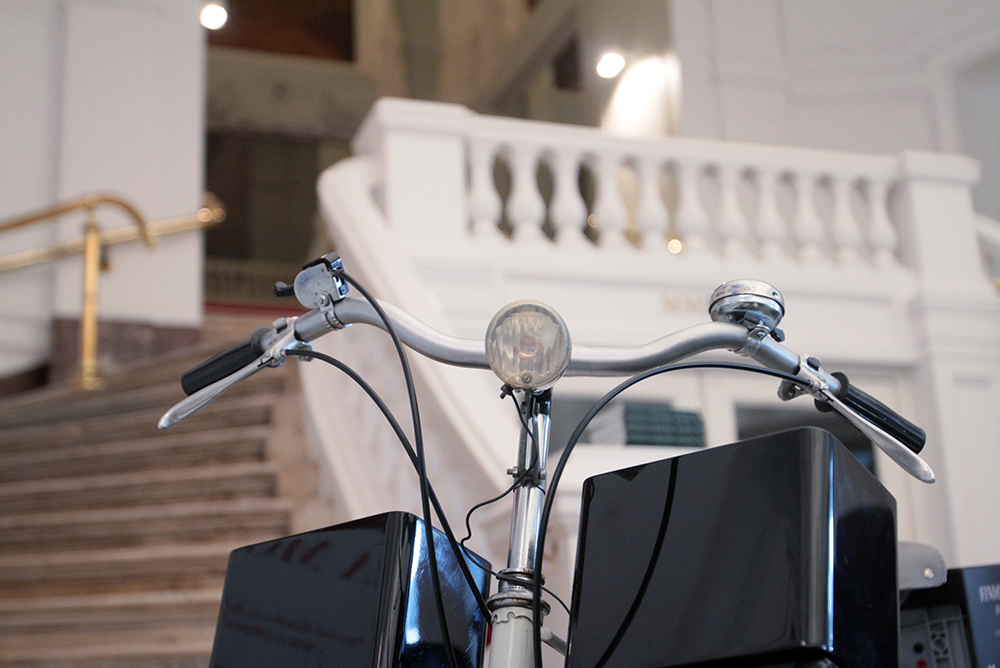 'VIP PASSPORT'
Lyrics by Kaffe Matthews and Mandy McIntosh
Song for solo voices and choir.
Bass solo (male)
Everyone wants to go home
Everyone wants to come and go
My passport's not the same as yours
My card to go won't open the same doors.
Alto solo (female)
My country is at war
My card to go wrapped in the drawer
My country kills my kind
Your country denies my human rights.
Verses choir

VIP passport passport VEEP
French British Swedish US
You can go where the air is fresh,
with your VIP passport, passport VEEP.
You can go where you want, where the air is sweet,
when you want,  how you want,
Passport VEEP
VIP passport passport VEEP
Insects can go where they fly,
The sea so deep the sky so high.
Mother in a lorry infrared.
Her shape is blue that means that she is dead.
The drowned brother caught by the feet
X ray skeletons curled in seats.
Passport Passport VEEP.
I have an education, is it worthless to your nation?
I have yes the right to roam, I have the right to come home,
I have the right to fly today, to flee to prosper, make my way,
My passport's red and your's is blue
But I am still the same as you.
The border it is just a line of which we are both either side,
It's just that your side has more than mine.
Both our nations are at peace,
I have no disease, I have teeth.
I have been taught to teach,
the seagull is more free to cross than me
with my skills, my grief, my history.
VIP Passport Passport VEEP
My country is at war, my card to go wrapped in the drawer
My country kills my kind, your country denies my human rights.
Flying vocals

VIP VIP VIP VIP VIP VIP VIP VEEP
repeat x many
Final chorus
Everyone wants to go home
Everyone wants to come and go
My passport's not the same as yours
My card to travel won't open the same doors.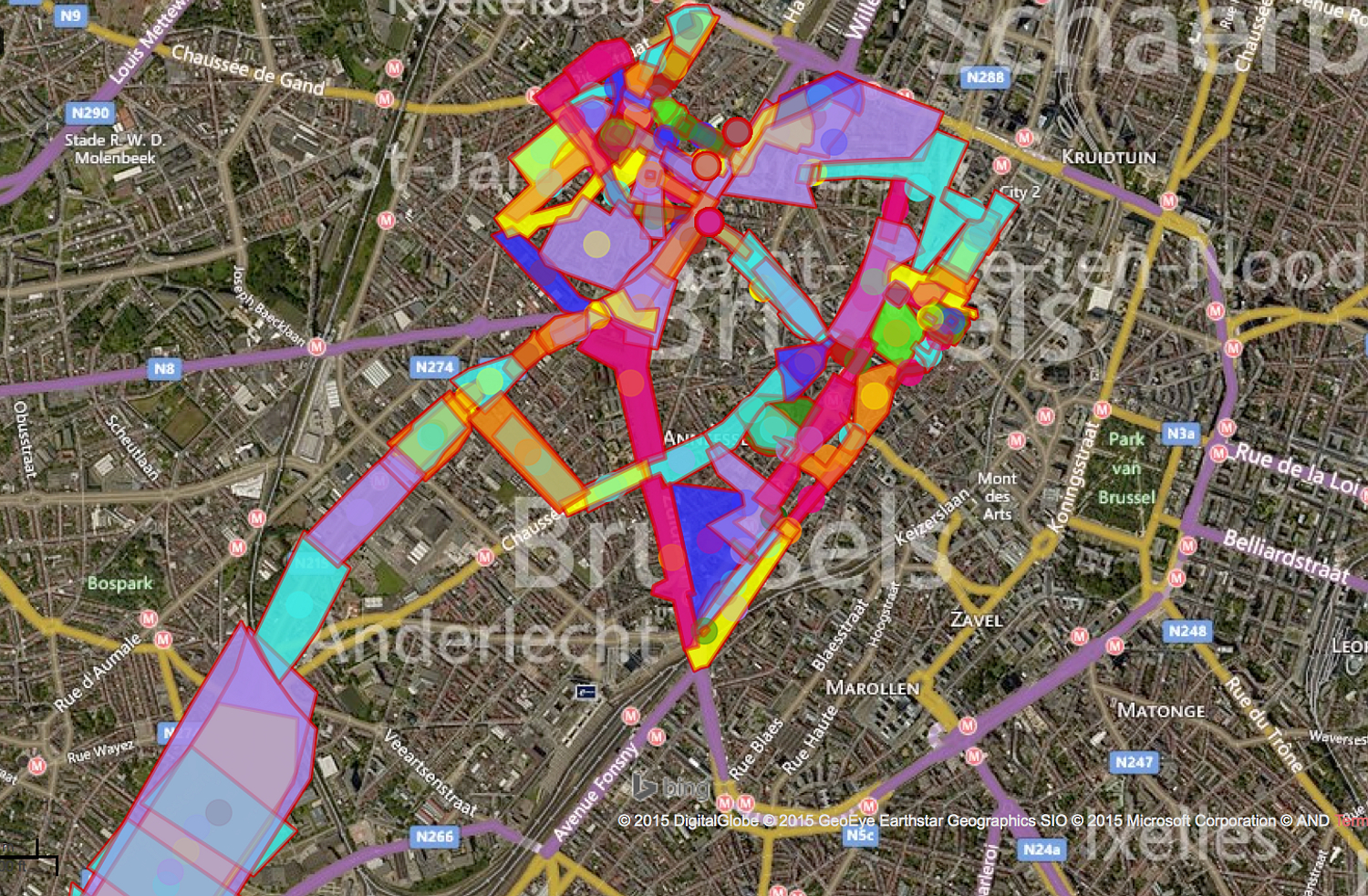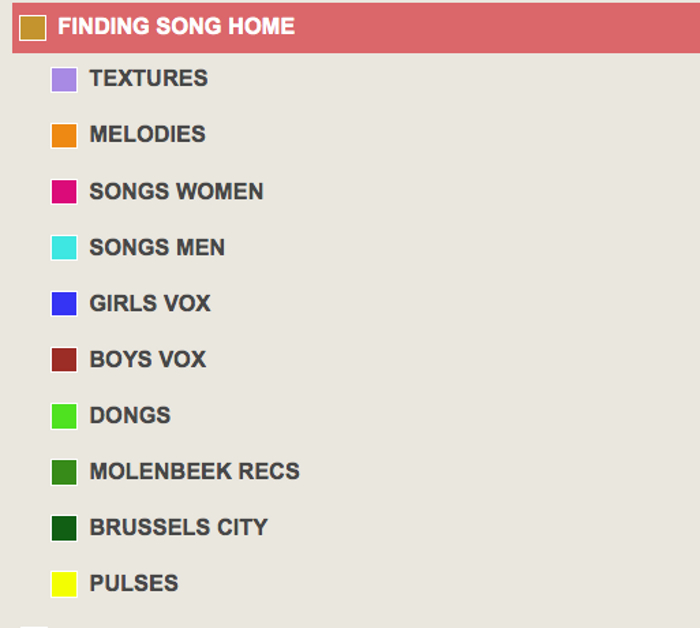 The Cast
Soloists
Lucy Grauman, Patrick Lubaki, Aldo Platteau, Marta Beretta, Louiza Amghizar, Rasmia Zaaza, Fatiha El Mrabet, Souad Khelifa, Malika Mderreg, Claudine Musaniwabo, Fatima Kamlichi, Solange Tavares, Saddie Choua, Conté Morlaye, Maati Lhabib, Erik Gonzalez Brinck, Prince, Ibrahim Jimmy and Moune.
Children
Lina, Yanis, Big Zak, Hinde, Moho, Fahim, Kauthar, Ilham, Loys, Yassine, Zohain, Aya, Doha and Little Zak.
Choirs
Stemagnifiique – a MET-X production conducted by Lucy Grauman. La Choraline – Jeuddkoor van de Munt / Choeur de jeunes de La Monnaie, conducted by Aldo Platteau.
Musicians
OBOE Florent Buchel, TRUMPET Ivan Vrambout, ACCORDION, ELECTRIC PIANO Moune, ELECTRO-ACOUSTIC TREATMENTS, FIELD RECORDINGS, KEYBOARDS Kaffe Matthews.
SOFTWARE David Griffiths & Tom Keene.
HARDWARE INSTALL Ludo Engels
BIKE DEVELOPMENT Jean-Luc Garcia Del Valle
AUDIO ASSISTANCE Samson Pignot
COMMUNITY SUPPORT Florent Buchel, Rika Colpaert, Julia Eckhardt, Christel Simons, José Luis Villalobos Prats and Michael Clemeur
CITY PLANNING SUPPORT Caroline Claus
PRODUCTION ASSISTANCE Lisa Hall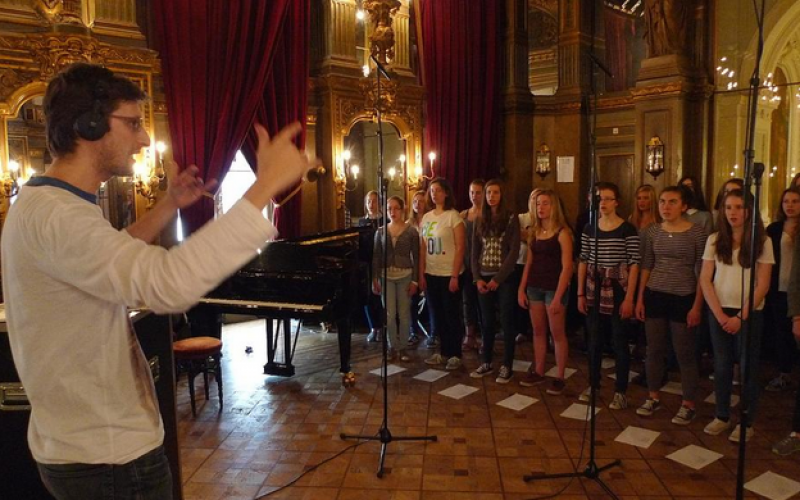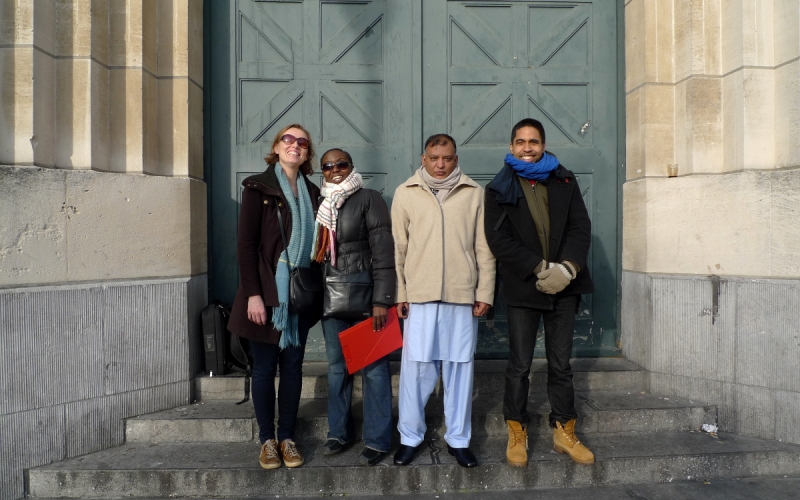 Project Blog
Kaffe Matthews blogged throughout her residency and the development of this project, meet the cast, see the locations and find out more about how Finding Song Home was created: FINDING SONG HOME BLOG.