THE WEATHER IS PRESENT (2021)
A new Sonic Bike composition by Kaffe Matthews made in and for Struer Tracks Biennale, 20 Aug – 5 Sept 2021.
The work is experienced from one of the 6 Sonic Bikes that play different audio fragments linked to where the rider goes via mounted speakers and the bikes GPS system. Each journey therefore pulling the fragments into a new whole, taking riders in and out of fresh sound experiences whilst also transforming their passing environment.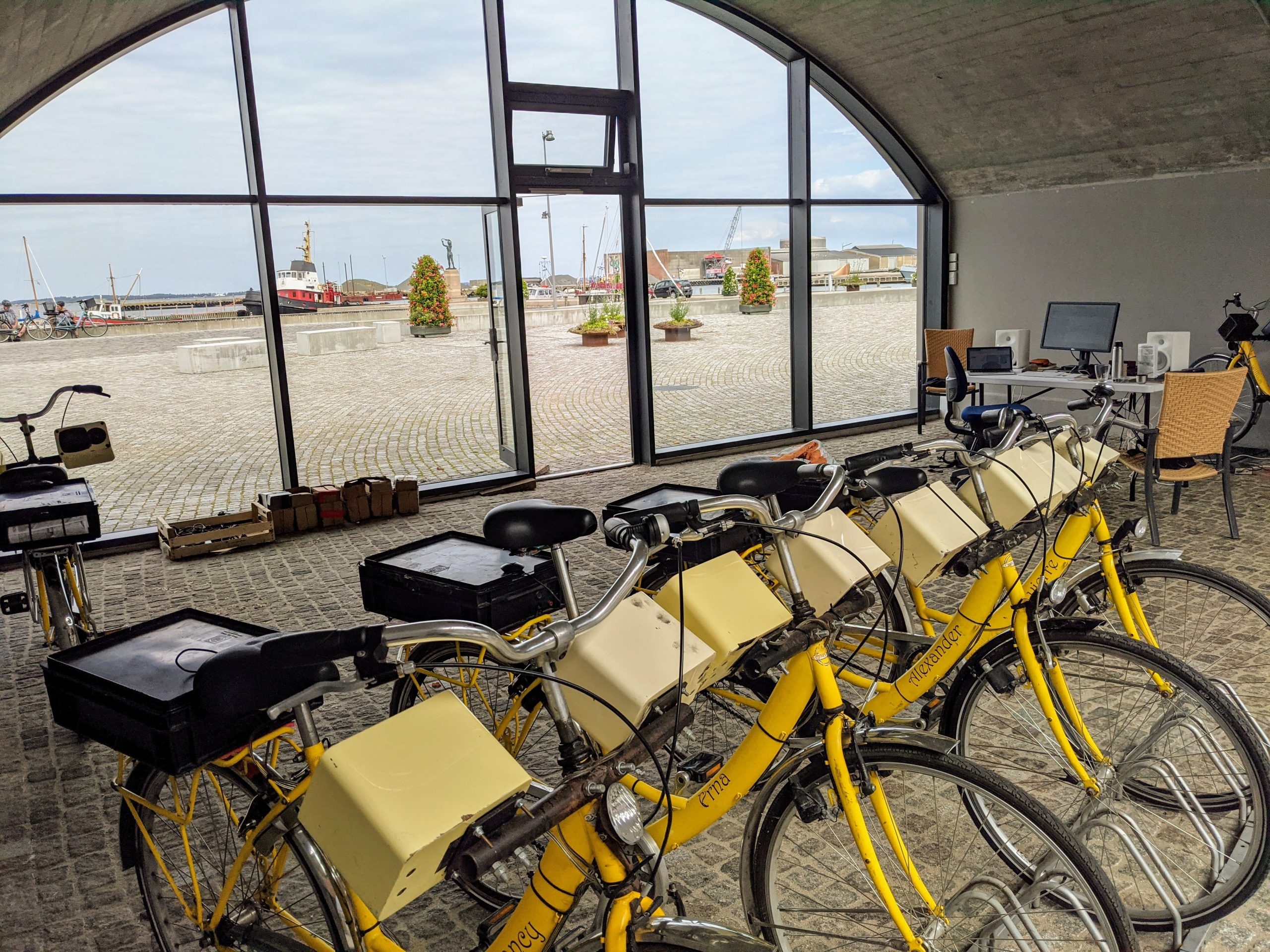 Matthews first visited Struer in April where she discovered such a variety of sounds, further enriched by their continuous changing in dialogue with the weather. It is these elements she has used to make this piece which became focused around the magnificent sculpture that is the tall silo in the old harbour, and the round silo beyond. Also considering the digital and analogue communication systems used at sea and always present in the atmosphere, The weather is present encourages riders to make their own route through the mapped areas to make their own Struer sonic landscape, fresh on ever ride.
Many thanks to all Struer Tracks for their support and encouragement throughout.
Also to Anne Grete Fage (voice)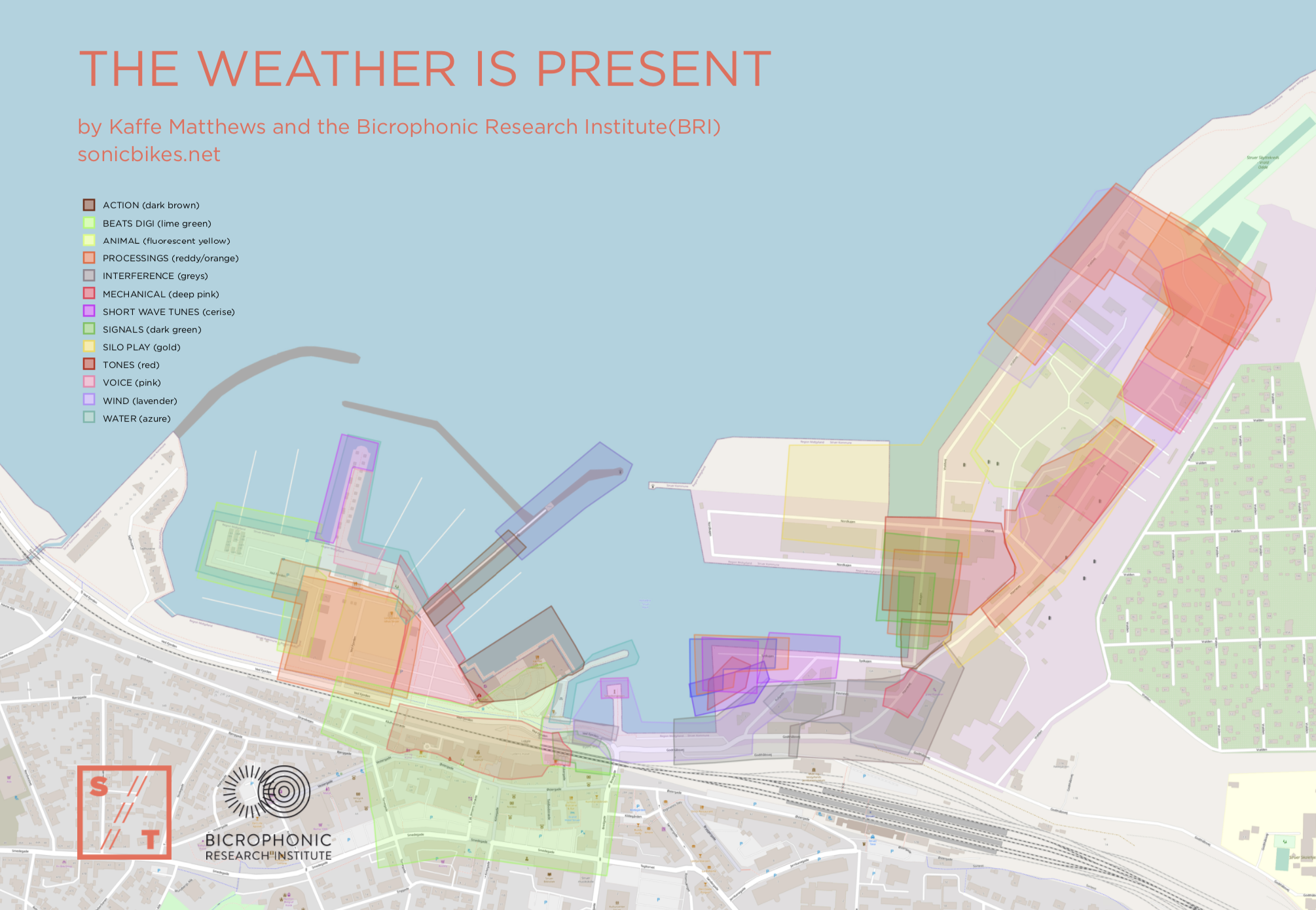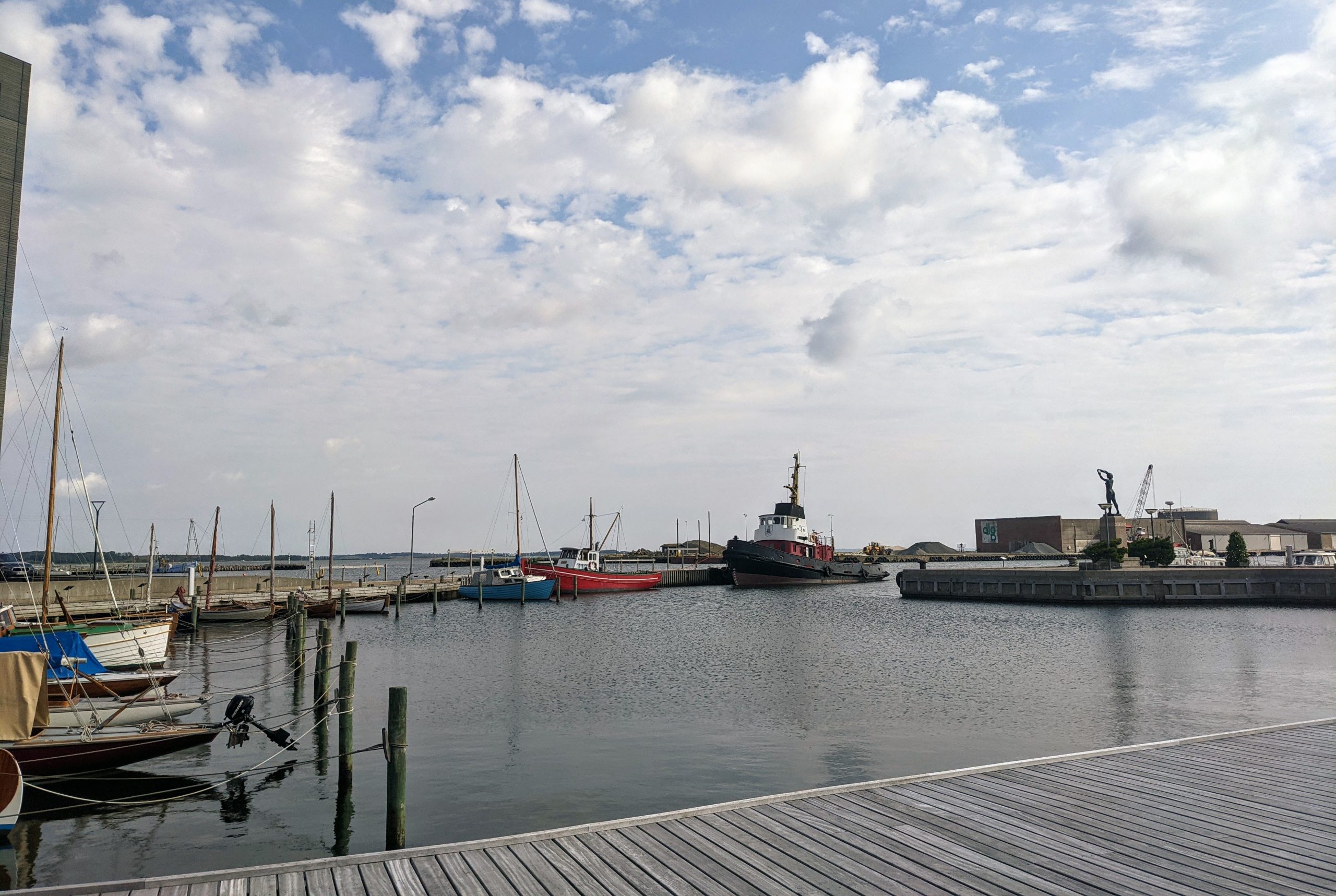 You can borrow a Sonic Bike at the information center at Brobuerne by handing in your ID as a deposit. Bicycles can be borrowed by anyone aged 15 and up, free of charge. Opening hours 10-18 daily.
Many thanks to all Struer Tracks for their support and encouragement throughout. Also to Anne Grete Fage (voice)