Interaction Residency – day Four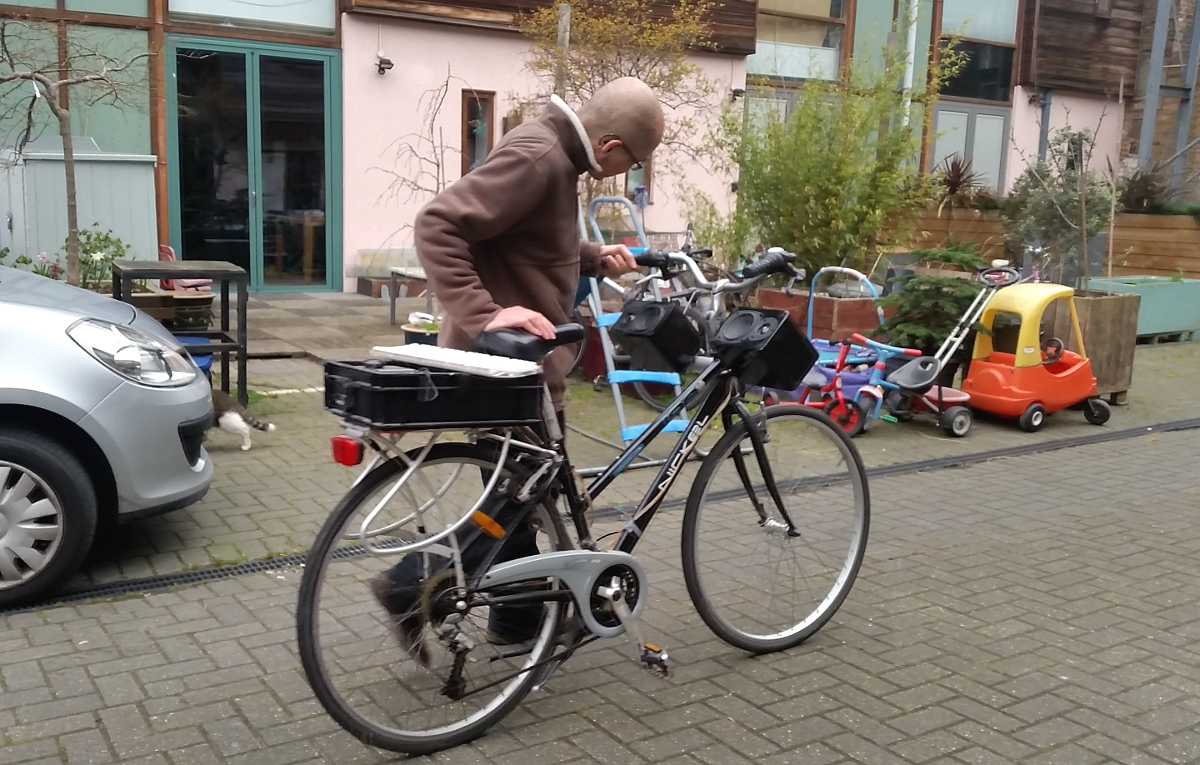 Final day and we agree to complete this stage by working the still titled 'chimpsprocket' soft (inc. Hall sensor) to function with the sonic kayak soft and GPS locating system. ie. integrate cycling sensor play into a zone on a score map with the sensor taking effect in one area and other sounds/processes taking effect in other zones. Kaffe makes a map, Sukander codes, and by departure time, they are successful.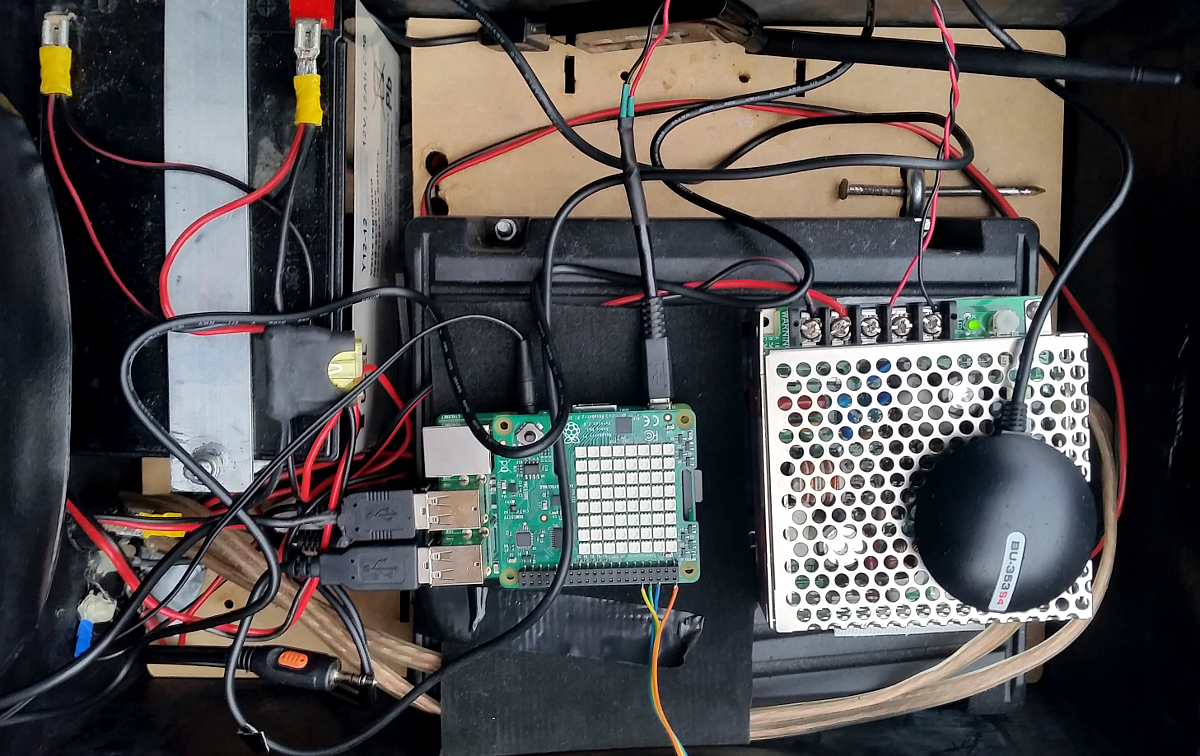 Above the final state of the Lab bike kit box. Sense hat on top of Pi(centre), GPS receiver on power convertor connected to Pi micro USB input for 5Vpower, wireless module connected to Pi for in lab internet connection, audio output connected to headphones for yard pushing sound tests considering neighbour's Easter holiday peaceful afternoon requirements.
What a great week.