the five zones
Liam laughs yelling through the wind that  " Yes this blast is UNUSUAL Kaffe!"  We are almost horizontal, struggling to explore Middlesbrough's neighbourhoods on foot. We start at Gresham, an area of small terraced houses in the city centre deemed for demolition as part of a citywide housing improvement, but 2008 came and the money disappeared and everything was put on hold. Now its half pulled down, empty boarded up properties with large areas of grass, rubbish tossing in the wind between parked cars, occasional folk wandering or striding about. It's shocking yet lovely, redolent of times past, the end of a festival, space. Now there's a local property developer doing up some houses, the neighbouring university are the parked cars, some locals still the tenants, with many from Poland, Bulgaria, Bangladesh, Pakistan and students too. The bleak poverty is tangible. We cross the road and into the din of a shopping centre. So this is where everyone is plus all those cheaper chain outlets and tea and nail bars and we're along a muzak filled corridor and out swoosh across another road and into the official centre.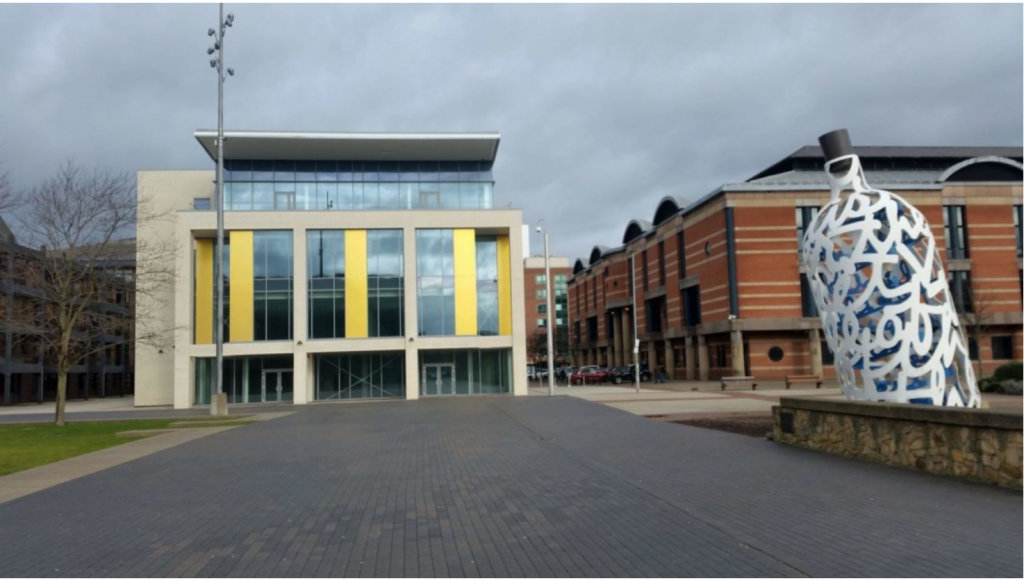 . A grand old building one side of an open square, modern glass fronted blocks the other, a new fountain tastefully leaping up and down surrounded by grass and iron paving and calm. Here lies MIMA and 2 minimal glass fronted buildings empty, waiting for new companies to come provide jobs and create capital and bring a revitalised Middlesbrough back to the fore of the UK economy. Up the Albert Road, under the thundering highway then railway bridge and we're in a different world.
This is over the border in Middlesbrough speak. Multicoloured smooth asphalt gleams foreword in paths for people, more empty space with occasional new builds of function leaping skywards, aka the Boho's, some suits on phones marching about, a stream of students from the shiny new Middlesbrough college and then ah the river and the distant Transporter bridge, even an Anish Kapoor sculpture stretching, the dry grass slapping in the wind round the remains of the old Town Hall awaiting the next digital towers to come rise.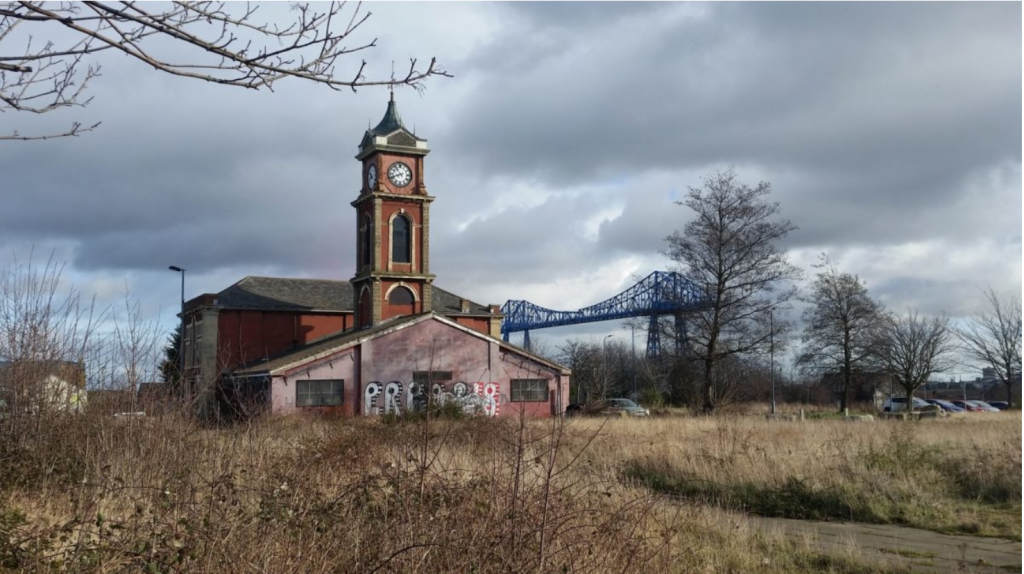 With the other terraced housing area to the east of the Linthorpe road, we've encountered 5 very different 'zones'  all within the small town centre, sitting cheek by jowel, sliced by main roads, flattened and rebuilt over time due to the rise and fall of iron ore and steel and capital.  The humans have just been shuffled about.