Whats in Middlesbrough's air?
After an unexpected trip to Halfords to buy our new fleet of bikes (our bike original order became so Brexit/covid delayed that they gave up and just refunded us ….) our first step is to get on Enviro Bikes and go and find out what's in the air.
Is Middlesbrough's air squeaky clean as many say, or is it as polluted and many other people tell us?
We've been watching online read outs of air data from afar and have had mixed messages about Middlesbrough's air. The DEFRA Government static station is our best lead as it gives us hourly averaged data from the edge of the town centre. But this is averaged air pollution data … the bikes work from raw data collected every second, which makes for much bouncier data with peaks and troughs.
We head out for a nice long ride with our Enviro Bike kits strapped onto to two borrowed bikes, headphones plugged in rather than speakers.  We retrace our routes planned out from our first reccee, back before covid in Feb 2020, listening to the air as we go –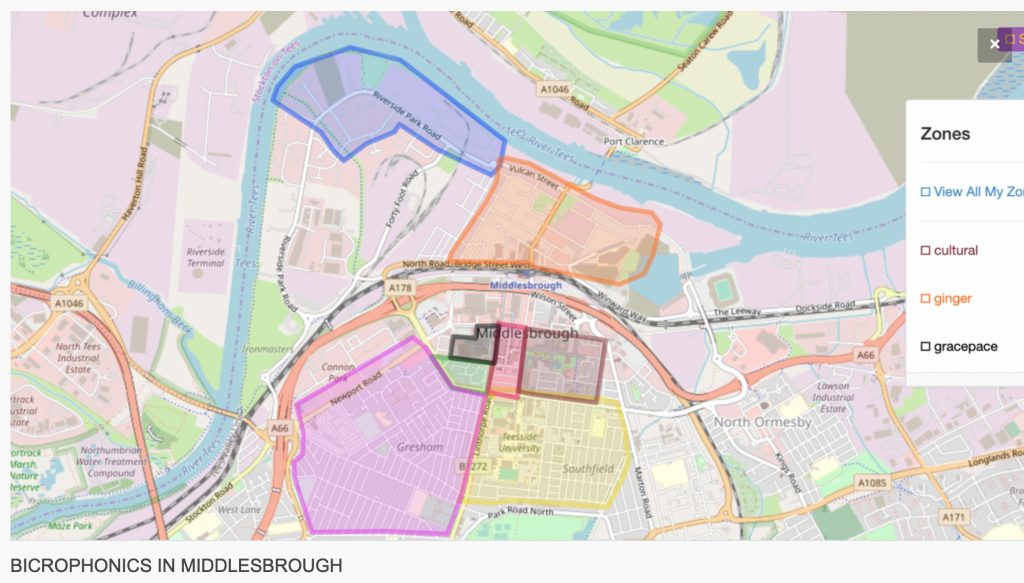 On the whole air pollution levels seem quite low but we find one strange and huge spike by the old town hall. The composition seems to almost break … the sound we're listening to does new and unexpected things and we wonder is there a glitch on the system or in the pd composition patch. Back at the lab the data shows a two huge spikes of PM2.5.
What is this… is this it a glitch on our kit or is there a strange hot spot of PM2.5 here?!