a Virtual sonic bike ride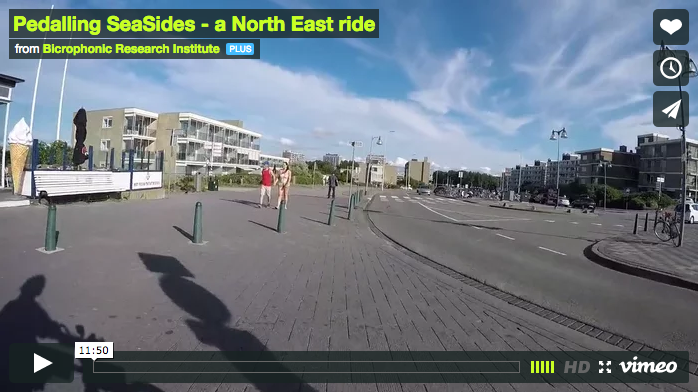 Sonic bike work 'Pedalling SeaSides' running along the beautiful Dutch coast is heading for it's final week. Here's a taster ride from Kijkduin, taking off along the North East bike path towards Duindorp.
One of the most liner and surreal pieces to date, Pedalling SeaSides even manages momentary bike to helicopter transformations. It is Matthews ninth sonic bike work and was commissioned by iii The Hague, made with support from DCR, locatieZ and Thee aan Zee.
Pedalling SeaSides is open daily at 525 Delta Plein, Kijkduin to 2nd August. DETAILS.