day four- Vibrator Bike make week
We're ambitious and optimistic. We're throwing loads of sound and vibration at vib bike as well as achieving unanticipated feats of engineering late into every night. An initial aim was always to see how vibratory we could make our vib bike with the essential addendum of meaningful.  i.e. that the vibration is driven and received directly from the music, not as some annoying, malfunctioning sex aid.  Of course to design and build such a device that can also be smoothly and safely ridden whilst reclining bodies are thrilled to their core as they're propelled through space is no mean feat, and we only have till 8am tomorrow to do it.
Having said that, our most sensible aim was to also have fun as well as thoroughly explore the varieties of ideas we are all having as we proceed. But somehow, by 2am we have the chamber built. As large to hold as many average bodies balanced against comfortable cyclist effort. Angled to a visually pleasing design that also provides optimum reclining comfort. With possibilities to add levered entry and exit flaps for ease of access and thicker marine plywood for a more rigid structure to enable greater sensitivity for vibration at a later date.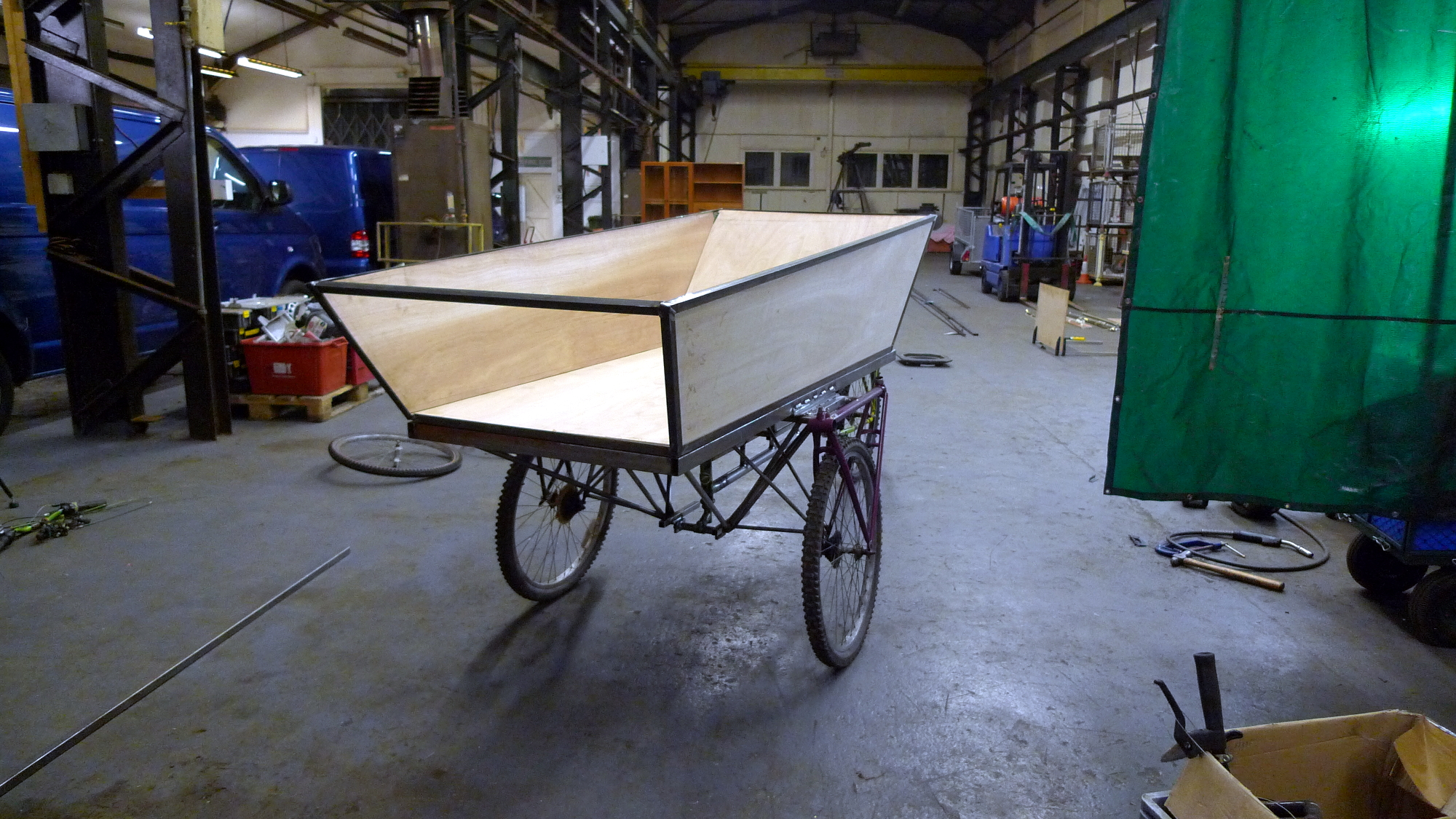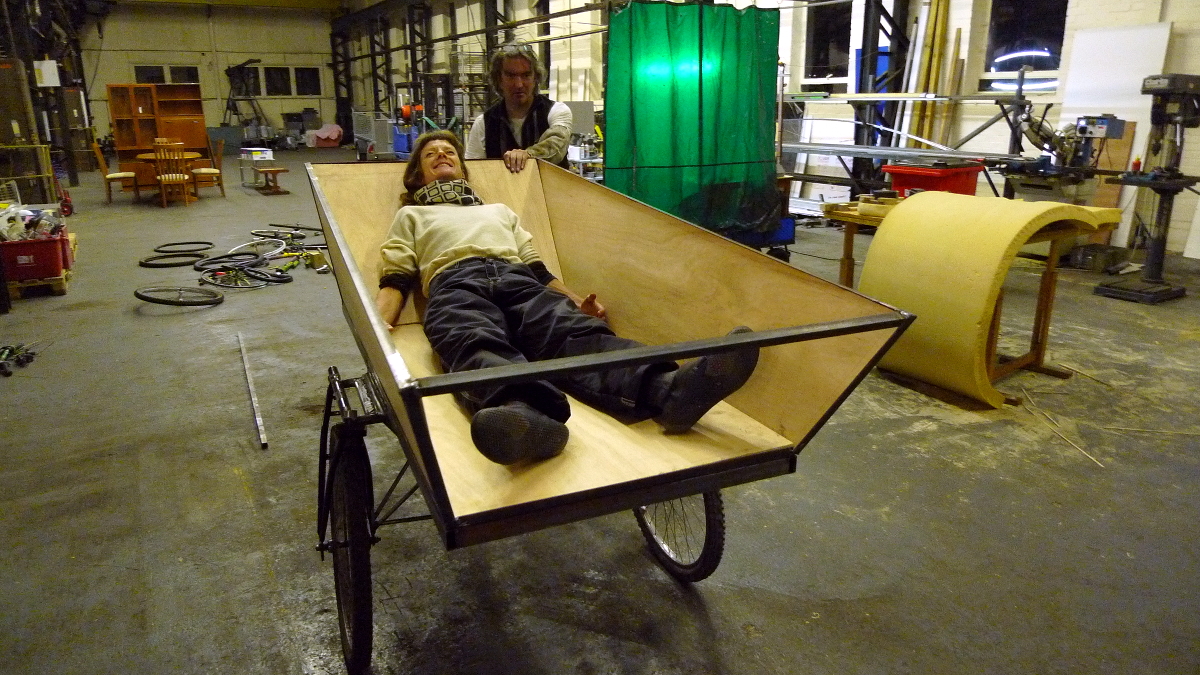 We also mount chamber on the frame, securely fix it and lo –  she steers as a filly. A coffin ? a boat? No! A vibrator bike. Next stop, the Charterhouse /St Anne's Priory, London Road, Coventry tomorrow 8am.