Sonification 7 – collaborations are the way
Another thing about moving cities is the different communities you meet and can work with.  Federico Visi is one such human I met last summer who immediately seemed like just the
bicrophonic 
workmate we now needed for this sonification development stage. So, with COVID restrictions lifting, and the studio being large enough, he comes to work with me on the making of PD patches to do the job.  Joy. PD Vanilla is the less powerful v we have to use on the Pi,  but quickly online he has found 2 interesting patches already made by the open PD community that seem they could do the job.
1. JAGS – a granulation patch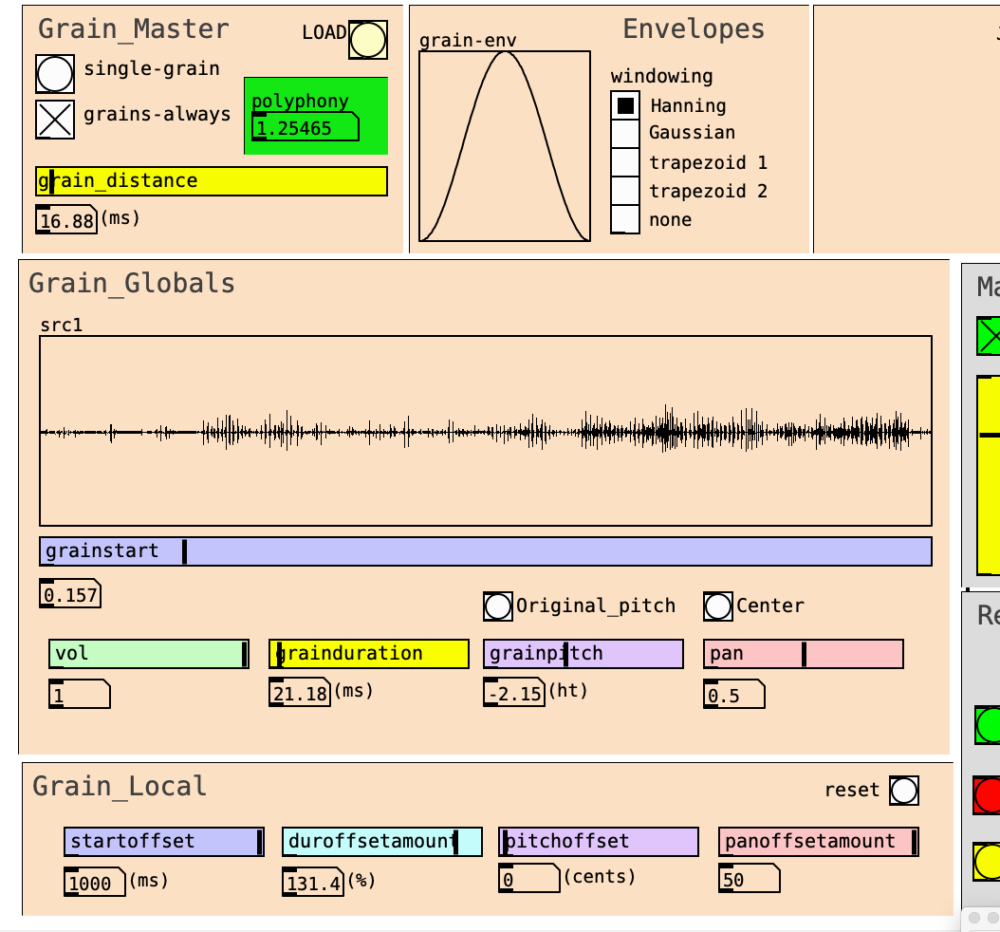 which  has some v. useful offsets for duration and panning , and
2.  a glitchier granular player with LFO filter and phasor.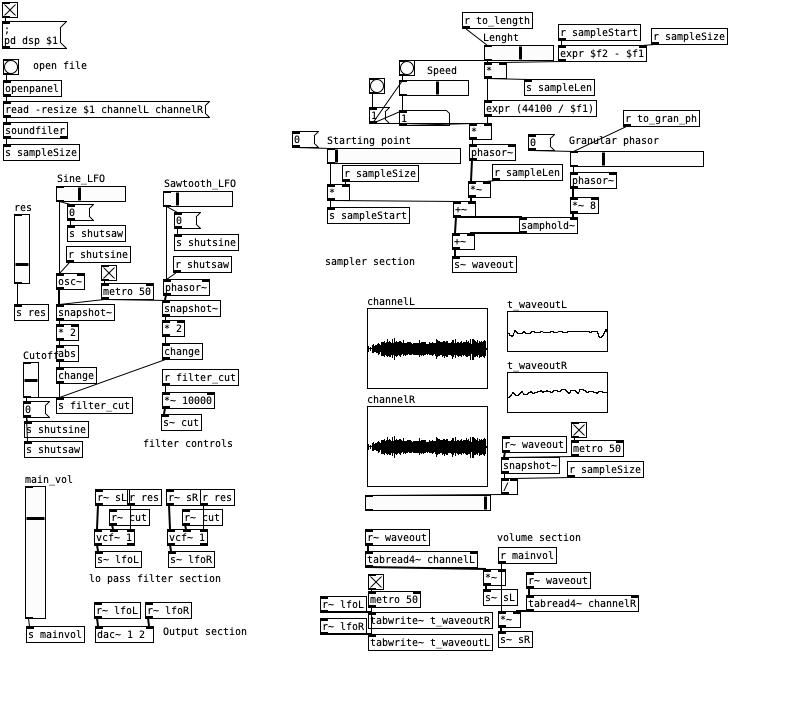 Ultimately our aim today is for the granulation of the sounds to be created by the incoming data (also sent as files from D).   I'm also interested in using the air quality data to shut down a filter, and we must also discuss how to use the new states/wobbles D sent yesterday.
Very quickly we are in this all too rare state state of transdisciplinary creative joy. Federico with his skill and generosity as a PD coder + teacher, and me as a suddenly feeling older generation but with ears . OH.. ! there is so much of this stuff available online if you only know where to look and get shown a few small things  and no,  you don't need to graft for months to be able to make/understand /use them.  Someone else has already done it and shared it, so you can now use it  and so now share what you have done so that someone else can also work with it and so we can all grow in different mycelial networks of skill and practice, outcomes and processes ever evolving.